https://www.facebook.com/pavel.platonov.ppl
Photography as a lifestyle
Pavel Platonov is a certified European photographer from St. Petersburg, a photographer at Georgian SHUMI Winery, a participant in projects with the Mariinsky Theater and the Vaganova Academy of Russian Ballet. He was engaged in 20 exhibitions and 7 curatorial projects. Main activities: photography of nature, portrait, subject photography, creative art projects, photo tours in Asia and the East, design of space with photographs of a specific theme. Pavel has a photobank from more than 300 cities of the world. It is being replenished. Pavel seized the first place in the international photo contest ADMe Photo Awards in the nomination "Everyday life" (2014).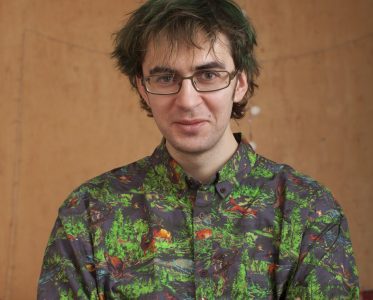 Traveling and studying viticulture in Kakheti
Traveling: a quarter of the globe has already been visited. For four years, I have been studying viticulture in Kakheti, Georgia. The journey from grape seed to wine still brings new discoveries that I try to photograph. Probably in twenty years I will begin to understand something more precisely 😉 Among the photographs, there is the most ancient vine of the region (and possibly the world), it is about 250 years old. And here is a bottle of wine made from its grapes. Isn't it miraculous?
The first meeting with Georgia
"15.55
– Are you out for lunch? So you'll be late.
Yes, it is Georgia.
While the wave of impressions rolled back a little, I'll look at the pebbles.
The ball against the wall, the creak of the gate, fresh tarragon and space tomatoes .. Evening, night, morning .. This is endless Odessa, in some places Rome and Sevastopol. Children's puddles, free faces. The main attraction is people, the rest is derivatives.
Without attack and defense, this is life.
Opposite gaze. Straight. Well look!
Humid, sunny, green. I was already amazed from an ordinary house, neither new nor old, on the way from the airport.
The main reason for visiting the country was the story of Oleg Kuvaev "Hey, Bako".
Since yesterday, the phrase Pomegranate Color has come to mean orange. Yes, these are pomegranates in bloom.
And now to work. Although how to work after this dinner"