B2B Travel & MICE Event Athens 2022 #91
Place of network power for tourism business
B2B Travel & MICE Event Athens 2022 continues the wide road that Respond On Demand has run till today. Counting more than a decade to the promotion of Greek tourism worldwide, it brings together tourism business professionals from around the globe and Greek tourism companies. The event helps to build bridges and create new cooperations. This year's B2B Travel & MICE Event Athens will be held from October 31rst to November 1rst, 2022, at Brown Acropol Hotel in Athens. In a strictly professional environment, representatives from Greece will have b2b meetings with international buyers. The purpose is to find ways to cooperate, to develop their business and go ahead.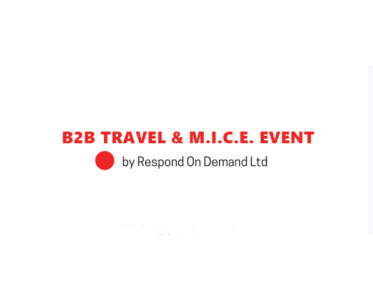 In the spotlight
The event features 50 suppliers from Greece, venues, hotel brands, unique properties, travel agents and event organizers and at least 30 reliable International buyers to present and sell your products, brand your company to possible future partners. B2B Travel & MICE provides the opportunity to expand your networking with tourism professionals.
An authoritative tourism marketing company
Maria Athanasopoulou is the founder of the tourism marketing company Respond On Demand. The company specializes in organizing b2b sales workshops where tourism entrepreneurs meet travel agents and tour operators from all over the world. They hold a b2b sales workshop in Greece, in Athens in October and one in London in early November. They are also responsible for organizing a three-day food festival in Loutraki (a small seaside town in Greece) with the aim to communicate the local cuisine of the region and to increase the income of the local businesses through the increase of the visitors to the area.
The company's database counts a very large number of tour operators & travel agents from all over the world (about 39.000 contacts). Respond On Demand also has great credibility in distant markets such as Australia and USA and they make sure to communicate with them frequently to maintain the good contacts.  
Photo: Respond On Demand and brownhotels.com