The WTA Partner Franz Wilhelm Langguth Erben GmbH presents its new brand EL CORTEZ® XO: Spain's answer to the Primitivo!
The best barrels of selected vintages EL CORTEZ® XO were compose with high standards. Mature, charismatic, profound and yet soft, polished and charming. Quite simply, a Gentleman!
Franz Wilhelm Langguth Erben GmbH have created EL CORTEZ® XO wine brand, a wine that puts Spain on the wine connoisseur's map, after Italy dominated for a long time with the Primitivo grape variety.
XO stands for "extra ordinario" and quite clearly conveys the premium character. For this elegant red wine, the Mosel-based family company Langguth has collaborated with Bodega Torre Oria from Valencia. The special feature of the EL CORTEZ® XO is that the cellar master composes the wine from the best barrels of selected vintages and lets it mature in the historic bodega cellar for up to 12 months.
Another defining factor is the character of the Spanish Monastrell grape and the skilled craftsmanship of the Bodega Torre Oria. The "extra ordinario" claim is also expressed by the stylish, minimalist design of the label.
According to a consumer survey con­ducted by the University of Geisenheim, 73% of the 500 respondents would choose EL CORTEZ® XO for the elegant label alone. Patrick Langguth, seventh generation company owner – sees the market de­mand for the new wine brand as confirmation: "Many of our trading partners have indicated to us recently that they are on the lookout for the new star on the red wine horizon. With EL CORTEZ® XO we now offer Spain's answer to the Primitivo!"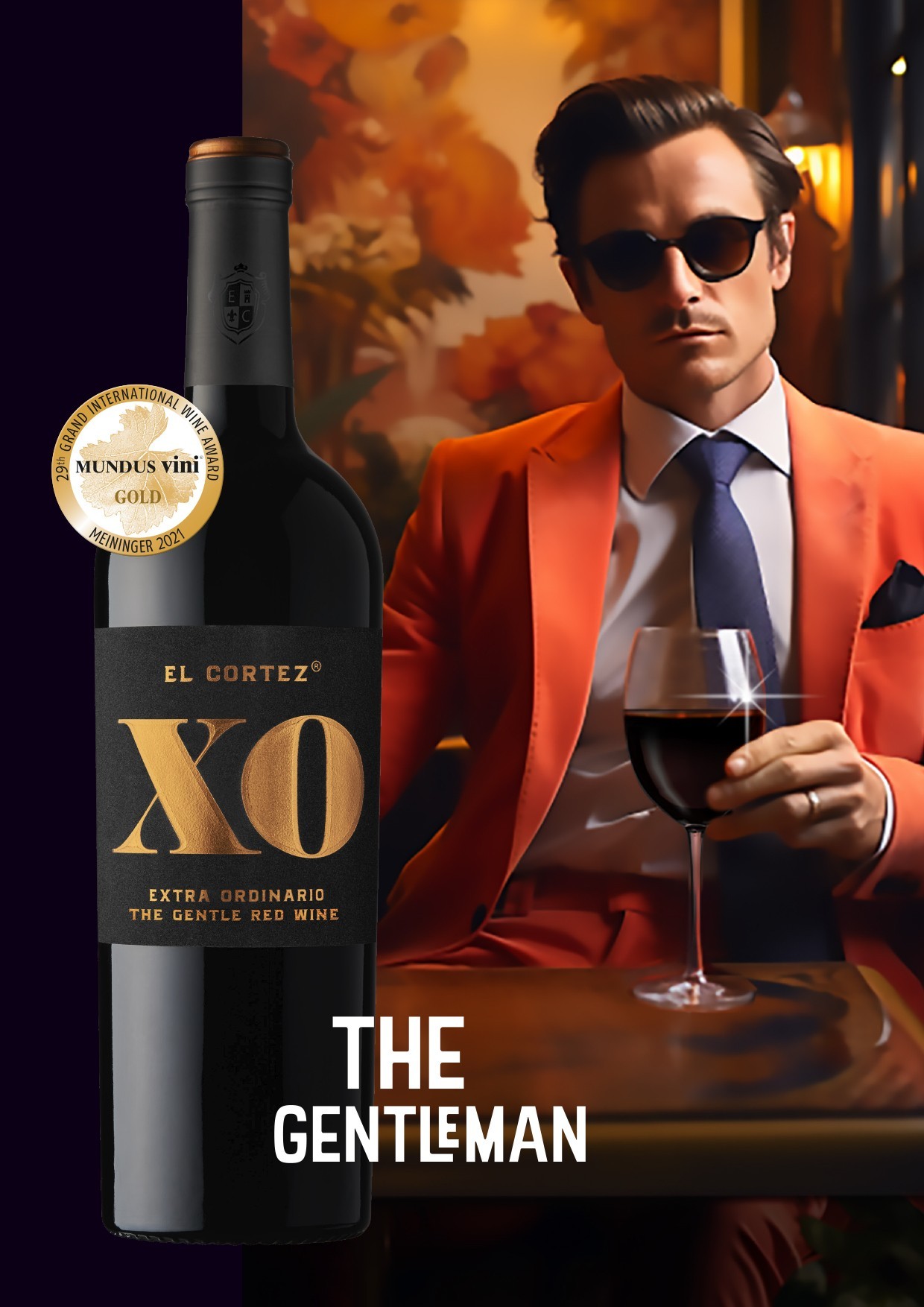 Another position of velvety-soft and full-bodied organic red wine come from sundrenched vineyards in Spain. Ripe fruit aromas of plums and cherries in harmony with a subtle hint of wood make this red wine a truly special drop – "Extra Ordinario". This wine goes particularly well with spicy tapas, grilled or braised meats and mature cheeses.
Cheers!
elcortez-xo.wine