Fifteen-year history of the leading wine event in Georgia
WinExpo Georgia is a leading wine industry exhibition with a continuous 15-year tradition. It has been the best opportunity for Georgian producers to present their products to both the local and international markets. The exhibition will be attended by wine agents, traders, representatives of hotels and restaurants, medium and large retail chains, profile shops, wine professionals or amateurs, and international media.
Despite the global crisis caused by the pandemic, international interest in Georgian wine is growing from year to year, which directly affects the scale and importance of the exhibition. Such measures are of particular importance in times of crisis.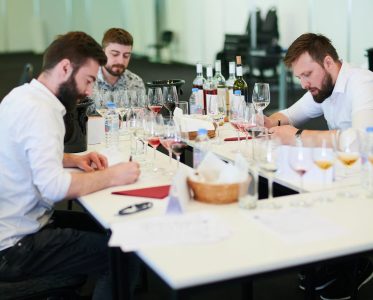 The traditional trade fair with a comprehensive event program
WinExpo Georgia is the only trade fair in Georgia which focuses on Wine, Spirits and related services. The event combines the traditional trade fair with a comprehensive event program, including the wine competition International Wine Award Georgia,  running concurrently with the trade event.
Why WinExpo Georgia is so important for the Caucasus Region and international wine professionals
One of the largest trade fairs of its kind in the region features a wide congregation of national and international wine and spirit labels and other related products, as well as wine production, wine education and services to buyers from all over the world.
WinExpo Georgia is attracting almost 4000 visitors annually, presenting up to 100 companies from different countries and concentrating on creating a fruitful working environment for all participants and attendees. The event proved its importance for the industry and its significance to regional as well as international markets.
WinExpo Georgia is an experience for everyone who wants to learn about the art of winemaking, sample some of the best wines and spirits from Georgia and other countries, meet notable wine makers, meet potential suppliers of wine and other beverages, get acknowledged with innovations and industry trends. 
The 15th International Wine and Spirits Fair will be held on June 2-4, 2023 at ExpoGeorgia, once again presenting Georgian producers with a unique opportunity to promote their products to local and foreign markets.