Wine & Gourmet Taipei #113

The largest exhibition of the wine industry supply chain in Taiwan
Wine & Gourmet Taipei is the largest and most complete professional-level exhibition of the wine industry supply chain in Taiwan that integrates the entire supply chain of the wine industry, covering both local and international wine agents, professional buyers, winemakers and winery representatives, producers of high-quality wine accessories. All liquor stores, restaurants, hotels, hypermarkets, WGT's large-scale purchases of VIPs over the years, corporate buyers, social groups, etc. will all be included in WGT's key invitation list. The purpose of the exhibition is not only a one-time retail transaction on the exhibition floor, but also an opportunity for continuous purchasing power and business cooperation after the exhibition. At the same time, it combines heavyweight master lectures to promote wine culture education, fine wine tasting and drinking presentations, winery tours, and various activities. It is the most watched annual event in Taiwan's wine industry.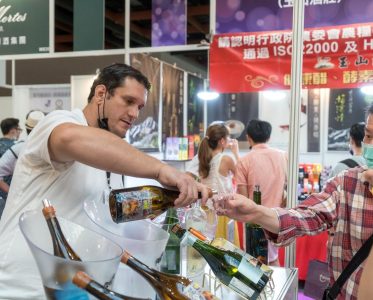 Delicious variations of the gourmet cuisine
WGT also focuses on gastronomy, offering gourmet master classes and extensive programs. It is the only professional platform in Taiwan providing interaction between wine professionals, experts and consumers, as well as great networking and business opportunities for brands and companies willing to promote themselves in the South-East Asian market.
WGT`s Annual Selection
The Wine & Gourmet Taipei exhibition, in cooperation with the Taiwan Sommelier Association, organized beforehand the annual WGT strict selection competition. As a result, the festival will help to promote high-quality producers and their wine, as well as provide consumers with the best buying guide. All selected wines will be displayed and promoted in a special area. The best wines will be awarded a medal, awardees will receive special publicity making this a great opportunity to expose your company and brand to the Taiwanese public and to importers and distributors.