The National Wine Day of Moldova #2
What is the National Wine Day?
First weekend of October all roads lead to Moldova! The main wine event in Eastern Europe is the National Wine Day of Moldova.
The National Wine Day of Moldova will give you a thousand more reasons to stay pleasantly amazed by Moldova's rich wine culture. More than 60 Moldovan winemakers from large and established wineries to small and emerging vineyards wait for you in the center of Chisinau. Over two days, winemakers encourage you to taste and appreciate their diverse blends. The festival spreads out from Chisinau to the wineries scattered across the countryside. Each winery prepares an attractive program with many exciting discoveries. October is the perfect time to visit Moldova, and each year you can see our national pride for our wine growing more and more.
The National Wine Day is a celebration centered on the product of national pride – Wine of Moldova, the countrywide umbrella brand, under which high-quality Moldovan wines are produced. Here visitors have a unique opportunity to get to know the Wine of Moldova, to enjoy it and to learn its legends, but also to get acquainted with the local culture and gastronomy. Large- and small-scale wine producers, as well as producers of "Divin" gather at the Piata Marii Adunari Nationale (main square of the capital), where they propose tastings and sell a unique variety of wines: young, vintage, limited editions, and products launched for the first time at the national fest.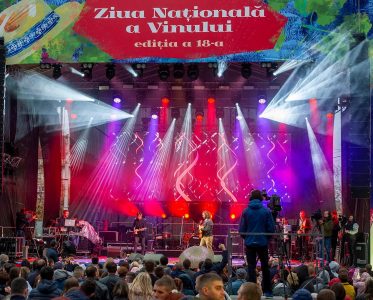 The purpose of the event is also an educational one
The National Wine Day offers tastings, master classes, expert meetings and wine tours, so that participants can learn how to assess high-quality wine, learn its history and production process, and discover the people that stand behind the Wine of Moldova.
During the week, wineries from wine-growing regions of Moldova i.e. Codru, Stefan Voda, Valul lui Traian and Divin open their doors for visitors welcoming them with special offers.
Hundreds of excellent wines from more than 60 wine producers, a millennial tradition in winemaking, hospitality, unexplored destinations and an unbeatable offer in food and wine tourism – this is just a small part of the experience that awaits both amateurs and connoisseurs at the National Wine Day.
Awesome things to do at National Wine Day
Taste as a connoisseur. Participate in the Wine School, one of the main attractions of the fest, where you will learn the rules and art of wine tasting, but also how to master correct and moderate wine consumption. Tasting workshops will be held by experts from the National Office of Vine and Wine and will include wines with Protected Geographical Indication and divins.
Get informed and catch offers. Go to the Info Points in the area where the event is held and search for the Taster's Book, which offers you vouchers for 11 selected wine tastings, as well as discounts on promotional materials printed with the WoM logo. Here you can also find information about the National Day or join a group of tourists for a guided tour of the event.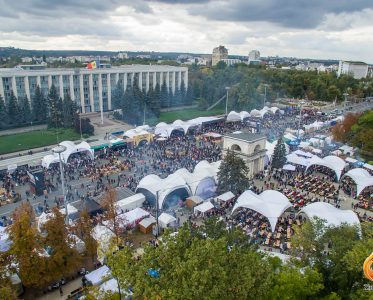 Travel in time
Immerse yourself into the historic atmosphere of the two authentic peasant courtyards where you can discover the act of wine making as in the old times: with benches, barrels, hand press, grapes, baskets. Here you can also learn the moves of the traditional Moldovan dances from famous choreographers and whirl in a hora along with other popular dance lovers.
Appreciate traditional crafts. At the Handicraft Fair, you will discover that the Wine of Moldova is a true source of inspiration for craftsmen who have created hundreds of artistic works inspired by and dedicated to this national celebration. Participate in pottery, carving, painting, embroidering, and crocheting workshops to enjoy yourself even more at the wine celebration.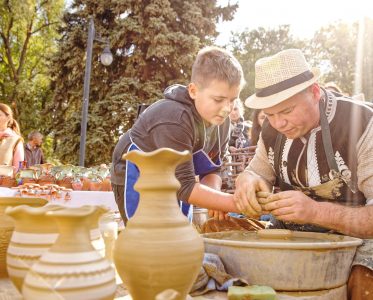 Enjoy the treats of Moldova
Dozens of Wine Friendly restaurants come with a variety of offers of street food & wine with organic food, grown in Moldova. The menu will include traditional mamaliga, sarmale, placinte and other festive dishes. Many of them will be cooked on the spot, and visitors can learn the recipes and secrets of the most popular Moldovan treats, but also how they can match them with wines produced from local varieties.
Come to love the music of Moldova
The artistic program will include the most famous Moldovan orchestras, dance ensembles, brass bands and tarafs, amateur artistic ensembles from the wine-growing regions of Moldova, Valul lui Traian, Stefan Voda, and Codru. In the evening you will be able to listen to Moldovan pop stars at a big-time concert.
Go on a wine tour. Search for the Tourist InfoPoint meant for visitors who want to discover Moldova through wine tours. Start right from the heart of Chisinau to wine destinations, underground galleries, cellars, vineyards, tasting rooms, wine vaults and holiday farmhouses with special programs. We guarantee you memorable oenological adventures!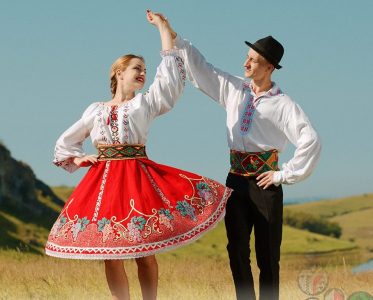 National Wine Day 2019 in figures: impressive
How many "fans" does Wine of Moldova have? Enough to fill the "Zimbru" stadium 10 times! The National Wine Day 2019 brought together about 120,000 people, including foreign tourists from Japan, China, USA, France, Ukraine, Romania, Russia and many other countries – who celebrated Wine of Moldova in the Great National Assembly Square of the capital Chisinau.
60 stands of producers
83 thousand bottles sold to visitors
10 thousand bottles of wine tasted
Hundreds of people attended the Wine School
12 quality wines tastings were offered on the "Taster's Booklet", which guided the guests through 60 stands
7,500 tourists participated in wine tour all over the country, enjoying gourmet meals and cultural programs – they tasted and bought directly from the producers about 13 thousand bottles
350 artists set the tone for the holiday: ensembles, bands and soloists, craftmen.
10,000 enthusiasts in Romania enjoyed the celebration, as for the first time, The National Wine Day 2018 expanded beyond the country: on 5-7 October, 30 Moldovan producers exhibited their wines in Snagov.
Photo: facebook.com/moldovawineday