Sernau 2 + 2a, 8462 Gamlitz
+43 (0)3453 2556 weingut@sattlerhof.at
Working closely with nature
Family Sattler place great value on working closely with nature to produce the wines. Since 2016 vintage, their wines carry the green seal of organic certification. They cultivate multiple small parcels in very steep slopes at optimal elevations. It is a very demanding task to deal with the unpredictable climate with abundant precipitation in Südsteiermark, but this is also what forms the inimitable character of their wines. For this reason, the wine producer categorize their wines according to origin: "Gebietsweine" are regional wines sourced from various vineyards in Südsteiermark, "Ortsweine" are village wines from Gamlitz and Eichberg vineyards; "Riedenweine" are single-vineyard wines from Ried Kapellenweingarten, Ried Sernauberg, Ried Kranachberg, Ried Pfarrweingarten and Ried Trinkaus.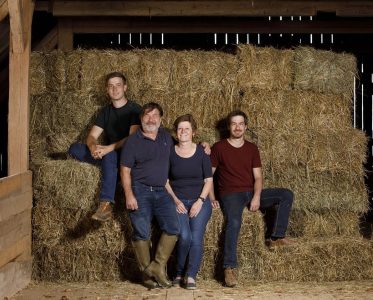 Passion and trust
Steep vineyards and a demanding climate make hard work necessary to cultivate healthy vineyards. Craftsmanship and trust in nature are often at odds. Only by closing cycles do we give wings to nature without intervening to direct it. The effects of, for example, your own composting or grazing animals in the vineyard bring vital vines in a living ecosystem. This forms the basis for being able to trust in the power of our vineyards.
Country house and inn
The first rooms were built in 1991 when Hannes Sattler noticed that many of the guests who had come from far away wanted to be able to stay overnight. When designing the hotel, almost everything was planned and implemented by the family themselves. The basic thought was: to keep it small but stylish and beautiful. 
In 1994, the hotel was expanded to include a pool and sauna – the Sattlerhof was the first company in southern Styria to have its own swimming pool.
In 2000, the Sattler family built the cozy country house with its spacious rooms and suites in a country house style – including a fantastic view of the vineyards. The kitchen at the Sattlerhof also enjoyed greater popularity. Due to the great demand, the now well-established inn was built. The goal: to offer a broader culinary spectrum.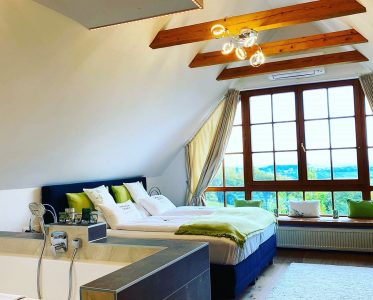 3 TOQUES IN THE GOURMET RESTAURANT
Looking ahead, sustainable development and a personal desire to improve are deeply anchored in the philosophy of the Sattlerhof. The always fresh ideas and the highest standards have brought the kitchen of the gourmet restaurant a lot of recognition over time. In 2019, the restaurant was then awarded three toques in Gault Millau.