Olimpia Pleșa Brandhuber #63
olimpia@opia.ro
Discover Romanian sparkling wine
Olimpia Pleșa Brandhuber is a professional wine event creator, manager, wine communication specialist, champagne expert, wine judge, master class presenter. A pioneering promoter of the "Romanian sparkling wine" which she aspires to become a national brand #romaniansparkling #spumantromanesc.
Iubesc Spumantul Românesc – I love Romanian Sparkling wine is a campaign of communication and promoting of Romanian Sparkling wine initiated by Olimpia, whose mission is to make the good quality sparkling wine made in Romania known (to Romanians and foreigners).
She highlights by events and social media the good Romanian sparkling wines and inspires the people to appreciate it's national value. "Let's value the name it deserves, that of Romanian sparkling wine different from prosecco, champagne, spumante or bubbles and create a national Romanian brand."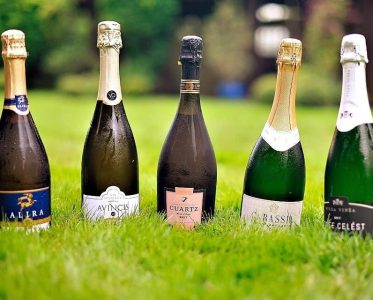 Romanian sparkling wine as a distinct category
The objectives of the project are to help Romanian producers and sellers to present this wine as a distinct category, with its own identity, history, method. Let's raise awareness of the existence of this particular category: Romanian sparkling wine. Let's encourage the producers to produce more of this kind of an assortment which has so far proven that it has the right climate, grape varieties and know how to make high quality sparkling by different methods. Sparkling wine has had the biggest growth in sales all over the world in the last few years.
Tasting of Romanian sparkling wine and fine Romanian cheese
One of the events Olimpia created to raise awareness about this special category of Romanian wine is  "Tasting of Romanian sparkling wine and fine Romanian cheese" which takes place both online and offline. The idea behind it is to contribute to the knowledge of local wine and gastronomy. It is a tasting event designated for the most part to groups from companies. The event provides a convivial meeting platform where participants discover Romanian sparkling wine, Romanian fine cheese and the tasty association of the two under-appreciated treasures of Romanian gastronomy.
Know the Romanian winemakers behind the bubbles
Within the Romanian sparkling wine project, Olimpia initiated a series of interviews with oenologists which create the bubbles of happiness. She considers that the role of the winemaker in obtaining sparkling wine by the traditional method is vital. Knowledge, experience and experimentation are essential for the realization of this elaborate assortment. Most of the time, the wine takes on the personality of the winemaker. She invited the oenologists to the conversation to reveal some of the secrets of the Romanian bubbles. The purpose: to make known by their voice the sparkling wine made from local grape varieties or international ones.