1, Yerevanyan highway, Yeghegnadzor, Vayots Dzor region
+374 93-80-02-40; +374-55-09-87-99 info@oldbridgewinery.com
A perfect example of a purely family business
The Old bridge winery is a family-run boutique winery founded in 1998 by the Khalatyan family where everybody knows the importance of his or her role. The family established their own vineyards, took small steps forward, trying to act creatively paying attention to every detail, quality and dedication. Each and every family member has their very important role in this business. "Wine production has taught us, both the young and the older generations, to work hard and work together to enjoy the pleasure of the outcome, to listen to each other, respect each other's opinions and generate an immense gratitude and love towards our homeland", notes the family representative. With a deep respect for the traditions and the willingness to learn, the Old bridge winery owners try to combine the old winemaking traditions that each inhabitant of Yeghegnadzor has inherited genetically from his ancestors, with the best available winemaking techniques and wine culture.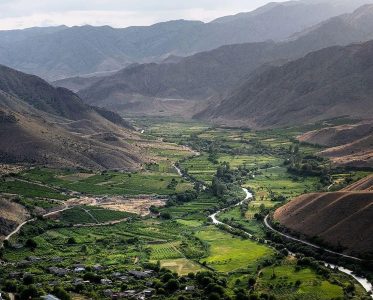 The Old Bridge wines
The company is specialized in the production of high quality Areni grape reserve wines aged 2 years in oak barrels. The company produces white wines and an oak-aged grape brandy as well. Many of the Old Bridge wines have won several gold and silver medals at well-known wine contests such as the Mundus Vini, Germany and The Concours Mondial de Bruxelles, Belgium. The wines of Old Bridge Winery are exported to many countries worldwide such as the US, Switzerland, UK, Sweden, France etc. 
Enjoy your stay in a calm, rural environment
At the Old bridge winery, the wine tasting and the local dishes at the restaurant are offered. This is the cozy, light and modern restaurant/tasting area next to the winery where you can taste delicious meals made from fresh and locally grown vegetables and meat/fish, enjoy dinners with bard music by local artists. You can also choose to order the Lunch and Wine-Tasting Packages. The lunch menu includes a vegetable crème soup for the starter, a trout or a slow cooked beef for the main dish, salads, olives, local cheeses. The Wine-Tasting includes two Old Bridge Areni red reserved wines, Old Bridge white wine, rosé, Old Bridge grappa. 
At the Old bridge winery, there is an opportunity to book different standard rooms with a beautiful view over the town of Yeghegnadzor.