Sommelier, brand ambassador and author
For many years, she has been working as a brand ambassador for the international company Vinos de La Luz. In addition, for a couple of years, she has been an active columnist for Drinks +. She is the author of a number of materials in the media group's resources: about wines and regions of Spain, Argentina, about Malbec and Tempranillo varieties, about talented oenologists, and wine producers.
Nataliia has conducted many commented tastings, travelled thousands of kilometres along the wine routes, and wrote dozens of articles on wine and gastronomic topics. Her blog nataliiawines.com.ua is a new project, toward which Nataliia is currently devoting a lot of time and effort.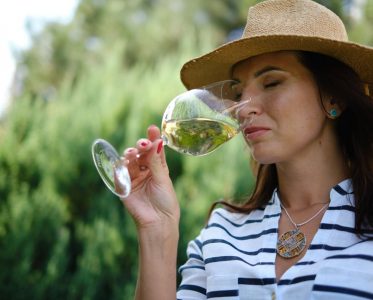 Story behind the creation
She tells the following story behind the creation of the information resource: "When in March 2020, prior to total lockdown, I literally jumped onto the last plane from Spain home, to Ukraine, I had no idea that this quarantine would imply commencement of this project. Initially, I didn't think that my blog would turn into a full-fledged website. I was planning to make small notes on Facebook, but then I realized that the format was small. And that I was not purporting to get likes, discussions, and comments, but intended to be useful to people, who want to learn more about wine and wine tourism.
What? Where? Wine!
Having a sommelier diploma and bearing in mind the mission of the brand ambassador of Vinos de La Luz, I had the opportunity to travel around the country, participating in tastings, listening  to different opinions, and getting questions about the wine industry. I arrived at the conclusion that I simply should join the company of enthusiasts who teach, explain, write, conduct, organize, film – and it's all about wine!
In my blog nataliiawines.com.ua, I share with wine connoisseurs not only tasting notes and the best travel itineraries. I want to share the stories about exceptional examples of wines that I managed to find… About wineries creating unique products as well as all particularities of production, consumption, and collection of wines. Here, you will find not only selected brands, but unbiased ratings, too.
Rating scale
Broaching upon ratings… In my blog, there is a column: "Wine of the day", "Wine of the month", and it features only those wines that I have chosen, tasted, and which I can personally recommend with confidence. In the future, I plan to create a rating scale, due to which readers will be able to select themselves, among the many "wines of the day", the one they want to try at that moment.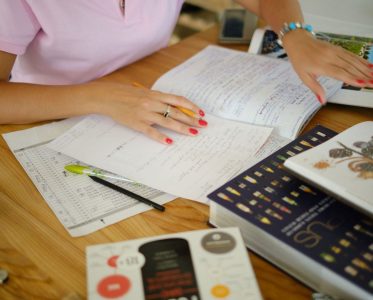 From wish-list to done-list
In the travel column, I am sharing my impressions of those places, wineries, regions that I have already visited, and publish a wish-list of the places where I will go in the first place. This list is endless, but, much to my delight, I am gradually moving it from wish-list to done-list, which means that nataliiawines.com.ua will be abundant with new interesting stories, verified facts, and outstanding wines!