San Diego Bay Wine + Food Festival IN PERSON
In what feels like our first event coverage in 5000 years, we serve up a snapshot of the sizzling Southern California wine and food scene with Wine Oh TV's Monique Soltani at the 17th annual San Diego Bay Wine & Food Festival!!!
Watch as we get a taste of Temecula with Wilson Creek Winery, begin to explore the best of Baja wines with Las Nubes Winery, and even stumble upon San Diego's very first urban winery, San Pasqual Winery.
Then Chef Travis Swikard from Callie and Chef Ronnie Schwandt from Verbena explain what  makes Southern California cuisine so special. Spoiler Alert: it's the weather and the water.
The festival isn't just for fun, to date it's raised over $450,000 for culinary, oenology, and hospitality scholarships and grants.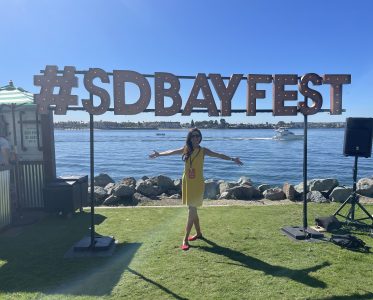 Temecula Valley Fun Facts
In 1968 the late Vincenzo Cilurzo and his wife Audrey planted Temecula's first modern commercial vineyard. Temecula Valley received formal recognition as an American Viticultural Area in 1984. Temecula Valley is known as Southern California's Wine Country due to it's proximity from the millions of people who inhabit Los Angeles, Orange County and San Diego; the Temecula Valley sits in western Riverside County. Temecula Valley grows and produces over 50 different varietals of wine; from Cabernet Sauvignon to Sauvignon Blanc, Merlot to Mourvedre, Viognier to Chardonnay.
Baja Wine Fun Facts
Chenin Blanc

is the most widely planted white wine grape.

Cabernet Sauvignon

is the most planted red wine grape.

The majority of Baja wine country runs from Valle de Guadalupe, about 20 miles northeast of Ensenada.

Around 75% of all of Mexico's wine comes from Baja.