Bio
Marina Mayevska has started her writing career in Kyiv's leading city guide of the time – Afisha magazine, as a restaurant observer, food and wine writer, and continued as a regular contributor to national glossy magazines, such as Cosmopolitan, Pink, Harper's Bazaar Ukraine and more.
Editor-in-chief for the Martell Gastronomic project and of Ukraine's 100 Best restaurants supported by San Pellegrino (2010; 2011).  Editor-in-chief for Ukraine's gourmet Flavor.Ua web site (2011-2015).
Chief editor of Drinks+ international magazine and Drinks.Ua website (2016 – 2019); contributing author at Harper's Bazaar, Buro24/7, Meininger's Wine Business International. Identità Golose web.
Food and wine, lifestyle writer, Head of SEO at NV.UA, one of Ukraine's leading and highly reputable news media.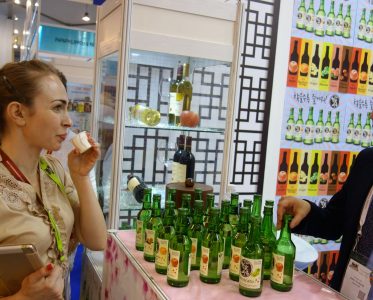 Some of Marina's works
New peaks. Why is it time to rediscover Armenia, the oldest wine country in the world?

Primordial tastes and wines. What you need to know about the wine and gastronomic sights of Armenia.

Feast of Young Wine. History, traditions and eight great Beaujolais to taste in 2021.

From bats to convicts. What wine to choose for Halloween.

Variety and wine machine. What is the secret of the wine bar's success and which Ukrainian wines can be called premium? – tells the sommelier.