Facebook: https://www.facebook.com/margaretswaine
Instagram: https://www.instagram.com/margaret.swaine/
At the source of her profession
Margaret Swaine has visited over 130 countries researching and writing about wine, spirits, food, restaurants and travel. Her debut in the wine field was as a winner of blind tasting competitions. In 1978, when Margaret entered her first Toronto competition, she captured both the first prize and the "women's prize".
An Honours Journalism graduate of Carleton University, Margaret spent over two decades as the wine and drink columnist for both Toronto Life and Chatelaine magazines. For 16 years, she wrote for the National Post, starting with features and then the weekly Wine & Spirits Picks column and later the weekly culinary travel column "Forks & the Road". Her bi-weekly column under the banner "Global Gourmet" in www.travelindustrytoday.com won first prize in the 2018 Travel Media Association of Canada awards for best travel column/blog. She is a principal critic and partner with Wine Align, covering spirits.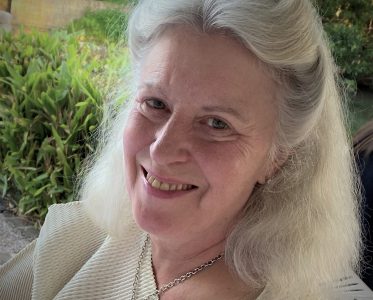 A restaurant critic, a spirit columnist, and a spa correspondent
For some years, she wrote "Raising the Bar", a spirit and cocktail column for Zoomer Magazine, was the Toronto restaurant critic for Gault Millau's website gayot.com, a golf columnist for ClubLink's newsletter, a spirit columnist (Pouring for Profits) for Foodservice Hospitality and ski columnist for SkiPress. She was the spa correspondent for six years for Reader's Digest Best Health Magazine with a column "Paradise Home and Away". She is also the author of the first three annual "Toronto Life Wine, Beer and Spirits Guides", which reviewed the thousands of wines, beers and spirits on the general list in Ontario.
A leader taking the initiative
Margaret founded and was the first president of the Wine Writers Circle of Canada and is a member of the Wine Writers Circle in England. She is a founder, director and first treasurer of The Travel Media Association of Canada. She is the recipient of the 2003 Life Achievement Award of the Ontario Imported Wine-Spirit-Beer Association. Among the titles she's been honoured with are Dame de la Jurade de Saint Emilion, Dame de Floc de Gascogne and Commandeur d'Honneur de Commanderie du Bontemps de Médoc et des Graves.
Samples of her articles can be viewed on her website.