https://www.facebook.com/lalawinemagazine
Who are we?
La La Wine is a video format on the enogastronomic world, with a focus on wine, which speaks to the public in a new way: we tell about current events, cuisine, producers and the world of women in a professional and reliable way, but with a fast pace and a sparkling and exciting tone of voice. 
The name La La Wine is the manifesto of the idea: a refrain and a film that make you want to dance with a glass of good wine in your hand. The logo represents the face of a somewhat dreamy woman, from whose mind a glass and a bottle come out: the chats around wine have a female eye, but also and above all a female mind.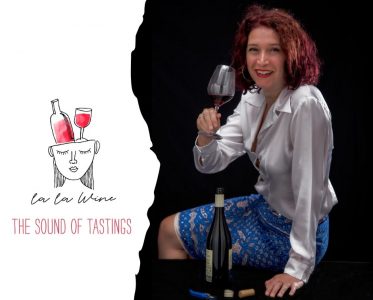 How do we communicate?
All is always with a light but not trivial style, to tell the mosaic of food and wine in the world. Beyond this, the advertorials continue, where wineries, chefs and producers of Made in Italy excellence can tell their stories. For example, you can find out about grappa as the essence of made in Italy enology together with Marco Schiavo here.
The columns
The heart of the program are 4 sections on food and wine, where themes and voices are often found outside the chorus:
Good morning wine: it is topicality that commands. 

Taste's anatomy: wine, beer, food and spirits told with a producer or a professional in the sector, but above all it is tasted!

Dirty drinking: food and wine told in a different way, with a transversal and sometimes irreverent attitude.

Uncorked at home: the column on extraordinary women who have changed their lives, cities and projects thanks to enogastronomy.
The 4 original columns are joined by La La VIP on the passions of the stars for wine and food, and La La Tour, where we interview ambassadors of Italian wine abroad, foreign producers, sommeliers and importers in English.