Apetlonerstrassee 37 7142 Illmitz
+43 2175 3377 office@kracher.at
Synonym for the noble sweet wine in perfection
The "Seewinkel" is an area in the Burgenland region of Austria, approximately 20 km wide, along the eastern shore of lake Neusiedl. It is an immense plain, with countless shallow lakes of various sizes scattered throughout it. Most of these lakes, including the largest, Lake Neusiedl, are less than five feet deep. This unusual terrain is often covered with dense fog, adding to the special charm of the region.
The Kracher winery is situated close to Lake Neusiedl at Illmitz. The vineyards are perfectly placed to benefit from the lake's microclimate, particularly its consistent encouragement of botrytis. Every year Alois Kracher created 9 – 15 Trockenbeerenausleses in two different vinification styles: NOUVELLE VAGUE wines are fermented and aged in new French oak barrels and ZWISCHEN DEN SEEN wines are vinified in stainless steel or in big casks.
Apart from the world-renowned Trockenbeerenauslese, the production range comprises Beerenauslese, Auslesen and a small quantity of dry red and white wines as well as a lovely Brut Rose. The wines of the Weinlaubenhof's Kracher are highly rated nationally and internationally.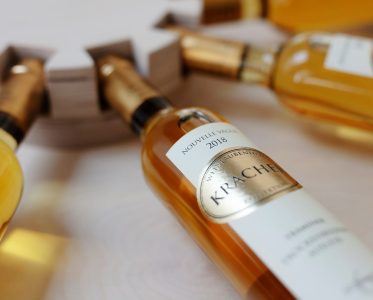 Kracher family – the next generation
Today, his son Gerhard manages the winery with the same strength, firm will and consequence as his famous father used to do. The Weinlaubenhof is managed by Gerhard Kracher, together with his wife Yvonne. Yvonne took over the office organization and is also responsible for the organization of the Kracher vintage presentation & the Fine Wine Event.
The Neusiedler See - Seewinkel National Park
The Neusiedler See – Seewinkel National Park, which crosses borders with Hungary, was founded in 1993 and has a total area of around 300 km², of which around 100 km² is on Austrian territory. The Neusiedler See area is a unique natural area in Austria. Due to its location on the eastern edge of the Alps and on the western edge of the Little Hungarian Plain, it is a border area from a historical, but also from a biological point of view, in which plant and animal species from Alpine, Pannonian, Asian, Mediterranean and Nordic areas can be found. This biodiversity would not be possible without a variety of habitats: large and diverse wetlands, pastures, meadows, dry grasslands, sand steppes and salt locations lie next to each other like a mosaic.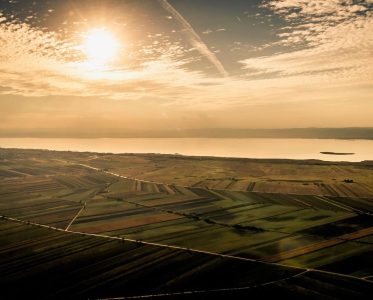 Warmly welcome at KRACHER winery and KRACHER Hotel
In the summer months Kracher family warmly welcome you under the vine arbor or in bad weather or in the winter months in their vinotheque. A large selection of different white, red and sweet wines is available for tasting, as well as the award-winning Trockenbeerenauslese from their own extensive range. 
The KRACHER Hotel, KRACHER Guesthouse and KRACHER Landhaus are located in Illmitz in the middle of the Neusiedlersee National Park. In total, they offer 28 double rooms, 5 apartments and one vacation house. All objects were newly created or renovated in 2021 and 2022.