Nor Yedesia village, Aragatsotn region
+374 99-00-92-62 info@armas.am
Preserving the 80-year-old family tradition of wine
Golden Grape ArmAs was founded in 2007 by Armenak Aslanian, who repatriated to his motherland to accomplish the goals that involve the intertwined aspects of family, heritage, culture, and progress, with personal values and responsibilities he maintains as a father, an entrepreneur, and as an Armenian.
Alongside his daughters, he preserves an 80-year-old family tradition of wine, naming ArmAs in honour of his grandfather Armenak Aslanian Sr., the original winemaker in the family. He continues to develop ArmAs Estate with a vision to partake in upholding and revitalising the winemaking legacy in Armenia, the oldest known area for viticulture and enology.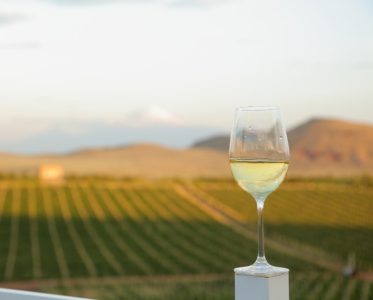 Experiences to live
The tours can be held in Armenian, Russian, English and German for up to 200 people at the same time. Golden Grape ArmAs offers plenty of amazing experiences that you will probably remember for a long time afterwards: lavash making, glass decoration, photo session in Armenian national costumes. The winery is open to any special requirements and suggestions from the visitor's side as they follow a guest-oriented approach.
State of the art winery and its wine
The ArmAs Winery and Distillery was completely designed and constructed by Italian architects, engineers, construction crews, and wine industry professionals. During a four year period, from concept, to completion, and utilization, numerous teams of varied areas of expertise trained local specialists and exceptional students for continuing maintenance and management. The state of the art winery is held to the highest international standards and boasts the latest enological equipment, as well as French and Karabakh oak barrels used for traditional aging.
In 2012, winemaker Emilio Del Medico set out to create six distinct wines with the very first ArmAs vintages. A dedicated team of enthusiastic young wine-makers followed his guidance and imparted their contributions. The achievements that each of the wines has attained in the cellar, as well as the awards that ensued, are a testament both to the innate characteristics of the vines and the nurture and care that these grapes have received from the vineyards to the bottle. Here are some of the wines produced by the winery's talented team:
ARENI Red Dry Wine
The Areni vine is the emblem of a terrain suited to the viticulture that gives this wine its innate ability to surprise you with its noble character. Winemaker Emilio del Medico meticulously selected these grapes from the best vineyards in the Yeghegnadzor region, and at the ArmAs cellar nurtured their fruition into this exceptional wine. The aroma is reminiscent of its terroir, heightened as it rested briefly in Karabakh oak. On the palate the wine shows elegance and balanced tannic structure with notes of cherry, strawberry, and wild blackberries, with violets, wisteria and sweet vanilla all in seductive harmony.
VOSKEHAT White Dry Wine
Voskehat is the golden grape at ArmAs Vineyards. This wine shows intense and elegant aromas of fruits and spices, such as white melon, green apple, thyme, fresh rosemary and lime. The palate echoes these aromas and is accompanied by fresh minerality and sturdy structure, reaped from its volcanic soil, imparting this wine with persistence, complexity, and elegance. The attentive nurture this variety demands in the vineyards is rewarded by the effortless harmony and balance it brings to the glass.
KARMRAHYUT RESERVE
This wine's brilliant and intense color with purple highlights comes from the native Karmrahyut grape which defines the grape's unique characteristic – "Karmir-hyut," meaning "red juice" in Armenian. Aged for 24 months in French and Kharabagh oak barrels, the achievement is a wine with bold aromas of cranberries, cherries, plums and rose petals, with notes of white pepper and cinnamon exciting its complexity. Completing these flavors of red fruits and spice are the sweet tannins and acidity of balanced structure and elegance. A full-bodied mélange in wild harmony, with a lasting and persistent finish reminiscent of Armenia's magnanimous soil and soul.