Dürnstein 107, 3601 Dürnstein
+43 2711 371 office@domaene-wachau.at
The hallmark of the terroirs of the Wachau
Domäne Wachau is the only estate in the entire Wachau region to nurture parcels in every well-known single vineyard of the Wachau. The wines, in their individuality, express perfectly the character of renowned single vineyard sites such as Loibenberg, Achleiten, 1000-Eimer-Berg, Singerriedel and Kellerberg. Vineyard terraces with dry stone walls are an essential part – and, in fact, a hallmark – of the terroirs of the Wachau. The individual terroirs of the Wachau's steep and terraced vineyards are the foundation of our single vineyard wines. It gives them character, depth and uniqueness.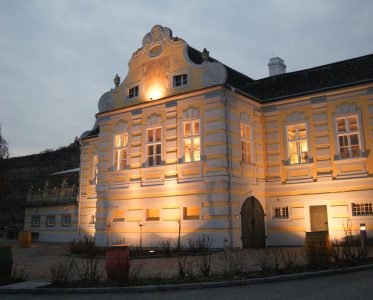 The authentic character of origin
The distinction of Domäne Wachau wines comes from the sparse gneiss soils of the vineyards and the typical cool & fresh Wachau acidity structure. Indeed, the uniqueness of Wachau terroirs is expressed precisely and clearly. Ultimately, the wines captivate – and convince – with their pure elegance, the  tension and grip on the palate and their animated drinkability.
Craftsmanship, sustainability, and the unique biodiversity
Domäne Wachau, led by Roman Horvath MW and Heinz Frischengruber, has developed into one of the top wineries in Austria, with an excellent range of Wachau wines that beautifully reflect origin. The small vineyard plots in the steep terraces along the Danube river are cultivated by vintner families – the true heroes of the winery – through their intensive manual work. Craftsmanship, sustainability, and the unique biodiversity are the pillars of the vineyards that Domäne Wachau manages. Many of these vineyards are world-famous, including Achleiten, Kellerberg and Singerriedel.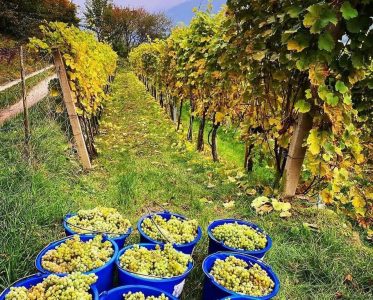 Wine experiences and individual events
The winery is also known for its extensive wine tourism offerings.
Imagine a hike through the vineyard terraces of the Wachau with friends, travel companions or coworkers.
Following a guided tour of the winery, launch a historic Danube flat-bottom boat or charter the region's most modern private yacht.
Exclusive and unique: a helicopter flight over one of the most beautiful river landscapes in Europe. High above the historic villages, castles and monasteries of the Wachau World Heritage Site, the view opens up into the rocky and steep vineyards where Domäne Wachau  wines are made.