Cinzia Benzi – App Bollicine del Mondo #31
Via Romagnosi, 3, 20121 Milano
A project and the first app dedicated to the universe of sparkling wines
500 wineries, 21 food and wine itineraries, 27 countries, 6 continents, 14 wine enthusiasts: all of them can be found on Bollicine Del Mondo, the innovative app released in January 2023 by Identità Golose Web. The effervescent world of bubbles is brought together in this ambitious and revolutionary project, giving you a chance to travel around wine regions, to learn the stories of the great wine families, and the dreams of young wine entrepreneurs. A unique and exciting journey through Italy, Europe, and around the world, discovering the richest terroirs, the most emblazoned and sought-after labels, and those that are less well-known but will be a fascinating discovery. From Champagne to Argentina, from Greece to Brazil, from Portugal to New Zealand: the route is traced and described by 14 passionate and knowledgeable tasters, from Italy and abroad.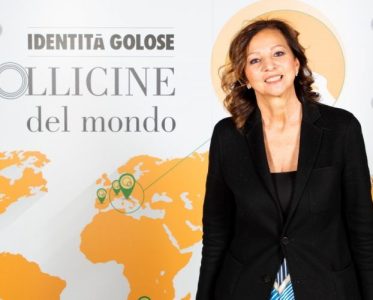 People behind Bollicine Del Mondo
Cinzia Benzi, wine and gastronomy expert and writer, one of Italy's most well-known Women of Wine; Paolo Marchi, food and wine critic, founder and curator of Identità Golose, the first Italian congress of signature cuisine and pastry; Andrea Grignaffini, food and wine expert; Claudio Ceroni, founder of Identità Golose, President of MAGENTA bureau.
Cinzia Benzi is the heart and soul of the Bollicine del Mondo. She has supported Paolo Marchi's idea and engaged her friend Andrea Grignaffini. Together with Claudio Ceroni, they made this revolutionary project possible.
How Bollicine Del Mondo works
The team's meticulous research led to the selection and choice of 500 wineries and as many labels: 55% of the 500 labels tell of effervescent Italy, while 45% encompass wineries from Europe and the rest of the world. France accounts for 29% in the European section,  including Champagne, Jura, Burgundy and Alsace. There are also lots of labels from Spain, Great Britain, Germany, Austria, Albania, Romania, Greece, Portugal, Slovenia, Switzerland, Israel, Turkey, India, Argentina, Chile, Brazil, Canada, the United States, Australia, New Zealand and a few Asian countries. Each label is comprehensively described in 1300 characters in a simple and professional manner, complete with all the practical information you need to plan your next trip or buy the bottle you want to taste. 
The app will navigate you through the map of the world in search of the new wines. It presents 21 itineraries to discover some of the most outstanding regions for sparkling wines: Asti and Moscato, Irpinia, Trento Doc and Etna, Champagne, Alsace, Burgundy, Cava and Corpinnat, Chile and Argentina, plus short trips to Asia and Australia. 
It includes a glossary of technical terms that will allow anyone to understand its content. It's an inclusive project that refers both to wine professionals and wine lovers, and presents good quality sparkling wines that can be easily found and purchased.
The app created by Cinzia Benzi BOLLICINE NEL MONDO, the first wine app about sparkling in the world, will be available also in English this April. All that's left to do is to download the app and hit the road. Cheers!