Village Mukhrani, Mtskheta 3309, Georgia

Dynamic Wine & Hospitality Business
Château Mukhrani has been crafting the finest wines of Georgia in one of the first Georgian royal Château since 1878, . . . and sharing with consumers and guests its noble history and centuries-old approaches. Since then, Chateau Mukrani became the icon of quality, status, excellence, and style. 
Nowadays, Chateau Mukhrani is the high quality, top wine destination in Georgia, striving to warrant the highest standards of execution of all products and services, combining the uniqueness of Georgia with the international best practices and know-hows, with the aim to consistently strengthening the premium positioning of brand in both wine and wine tourism / hospitality.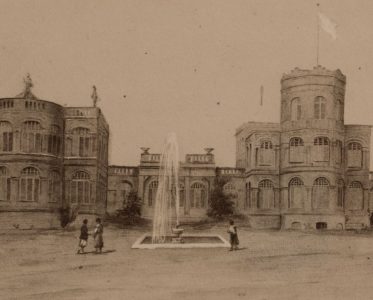 Winemaking
Like an artistic creation, Chateau Mukhrani composes its wine "masterpieces," with the soil, climate and vines all contributing to their unique style. We create wines of strong individual character, underlining their Georgian origin. For this we work with the Kartli terroir and endemic grape varieties, combining traditional and modern winemaking techniques.
Château Mukhrani XIX century Palace
Château Mukhrani Palace interior design is a magnificent work of internationally acclaimed designer Juan Pablo Molyneaux, who creates worldwide famous luxurious interiors. Molyneux's interior designs refer to the past with a twist of the unexpected, combining fantasy and centuries-old techniques, to evoke the atmosphere of history. The palace is a building with a cosmopolitan origin and architectural vocabulary. Naturally, the theme of wine and vineyards has also inspired the designer. The spirit of the grandeur of the house is restored by precious materials such as marble, stone, mahogany woodwork, glass, stucco, etc. About his work at Château Mukhrani, Juan Pablo Molyneaux noted that the Château Mukhrani is a source of cosmopolitan architectural expressions which continues to capture the attention of every visitor.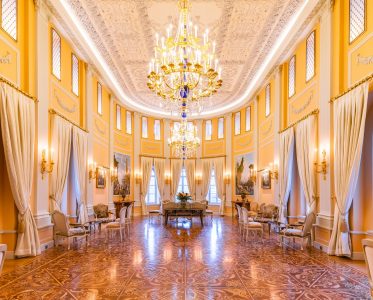 Tourism & Hospitality Services 
Château Mukhrani's splendid XIX century palace surrounded by forest, French gardens and pristine vineyards is offering to guests unique and extraordinary locations for cultural events, business meetings, corporate gatherings, private occasions, ceremonies, and gala dinners. At the palace dining area our guests have the opportunity to taste international high quality cuisine led by French recipes, with a touch of local flavors and aromas, serving the wines from Château Mukhrani production. Meanwhile, the palace's iconic hospitality locations with stunning architecture provides a majestic backdrop for different kinds of events.