Bodega Luce de La Luz #101
Piazza Tamanti, 2, (53024) Montalcino, Siena, Italy
info@vinosdelaluz.com
Bodega Luce de La Luz
Toscana (11 DOCGs, 41 DOCs) is the best place for wine tourism lovers: the "stars" are virtually dropping at their feet here. If Tuscany located in the country's center, is Italy's heart, then Montalcino is Tuscany's soul. The Italian masterpieces  –  Vinos de La Luz – are created just 10 minutedrive from the city of Montalcino, on the premises of an old plant. It should be emphasized that the plant required significant investments to ensure its transformation into a modern winery. Today, these are the modernized facilities with steel tanks for vinification, aging room with oak barrels and an exquisite tasting room. The winery is run by the talented oenologist Roberto Cipresso.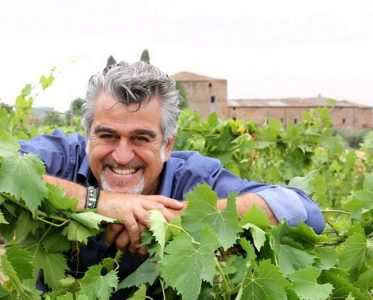 Unique area protected by UNESCO
The vineyards are located literally 100 meters from the production facilities, in Val d`Orcia nature reserve. This green valley, which encompasses the Orcia river. The entire area is protected as a World Heritage Site by UNESCO.
The 30-year-old vines occupy 12 hectares (7000 vines/per hectare) and grow at an altitude of 250 meters above sea level, in silt and clay soils. Great Italian wines with the DNA of Vinos de La Luz are created here. The vintage wines of the last 5 years have been evaluated by experts as "excellent" and guarantee a bright future for the wines.
Wines from the heart of Tuscany
Cinema PARAISO Italia (100% Sangiovese) is created from grapes of 12-year old vines. Release: 10 000 bottles. Aging: 12 months in old oak. Tasting notes: A rich, elegant wine. Delicate flavor with dominant tones of red berries, cherries, blueberries, notes of spices, licorice and tobacco, and a hint of graphite. Harmonious acidity and long-lasting aftertaste. Excellent pairing with meat served with a red sauce, grilled game, aged cheeses, blood sausages and various specialties of the Tuscan cuisine.
Cinema Italia (100% Sangiovese) is one of the "sisters" of the international Cinema line. The name is a tribute to the history of Italian cinema and, at the same time, the genealogy of Ricardo F. Nunez, owner of Vinos de La Luz. Aging: 6 months in French oak barrels. Tasting notes: elegant, balanced; deep ruby color; cherry jam with light notes of spices, peat, and graphite come through on the aroma.
Iluminado Sangiovese Italy (100% Sangiovese, IGT Tuscany). Particularities of production: fermentation in conical oak jars, with selected yeast, aging – 12 months in new French oak barrels, then in bottles. Tasting notes: ruby red color, black and red berries, with a hint of vanilla and fresh balsamic notes, come through on the aroma. Taste: persistent, tonic and creamy. Wine potential – 20 years.