Bodega La Luz de Rueda #100
Ctra.de Mélida, km 3,5, 47300, Peñafiel, Valladolid, Spain
+349 838 78 007, info@vinosdelaluz.com
Bodega La Luz de Rueda
DO Rueda covers vineyards in three provinces and consists of 72 municipalities, 53 of which are located in the south of Valladolid, 17 in the west of Segovia and 2 in the north of Avila. Rueda's character is defined by three "load-bearing" elements: Verdejo variety (native to the area), the continental Mediterranean climate and gravelly soils.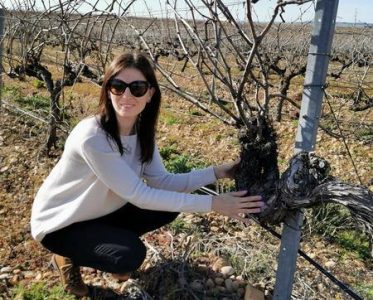 The best local vineyards
Until 2019, Vinos de La Luz had produced its Spanish Verdejo white wines in three local wineries, choosing the best local vineyards. In 2020, we found the lands and opportunities to acquire another high quality winery for our portfolio. The small town of La Seca is considered to be the cradle of the highest quality Verdejo in Rueda.
Wines of the Bodega La Luz de Rueda
We are currently producing Verdejo wines which will be a part of the 2020 Despertar, Valcerracin, Valpincia and Cinema lines. Launch of La Luz de Rueda winery, which includes 40 hectares of vineyards, is planned for the nearest future. Signature wines: Valcerracín Verdejo Edición Limitada – bright, fresh, with distinct notes of wild herbs, white fruits and citrus fruits, light minerality; Valpincia Verdejo – fresh and balanced, with pleasant acidity and notes of pineapple, fresh herbs, and peach in its aroma.