Chornomorka, Ochakiv district, Mykolaiv region
"The king of birds" on the Black Sea coast
Beykush Winery is, as its owners call it, a family winery on the Black Sea coast. Many varieties are grown at the winery's own vineyards, including the rare ones and those atypical for Ukraine. The winemakers of Beykush are also well-known for their successful experimenting with blends.
The name "Beykush" is of Turkish origin and means "the king of birds". This is also the name of the cape, in honor of which the winery took its name. The vineyards are located on this cape, at a distance of several hundred meters from the sea. The cape is washed on one side by Beykush Bay and on the other by Berezan estuary. The vineyards are well blown by the winds, which protect the vines from diseases and soften the climate, especially in hot years.
The soils are mainly red loams. Varieties: Riesling, Chardonnay, Pinot Grigio, Sauvignon Blanc, Rkatsiteli, Pinot Noir, Merlot, Saperavi, Cabernet Sauvignon. On the experimental plots, rare whites are grown – Ukrainian indigenous Telti-Kuruk, Spanish Albariño and Italian Timorasso, as well as red Tempranillo, Malbec and Pinotage. In addition to experiments with blending, Beykush winemakers use clay and concrete amphorae, which allow oxygen to pass through and do not give the aroma of the wine shades of oak. Fermentation is also carried out in small oak barrels.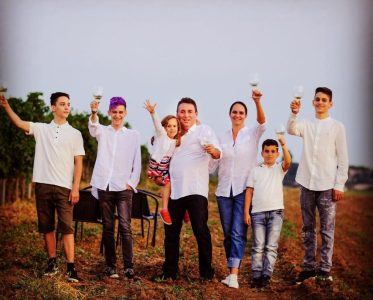 Experience the splendor of Beykush Winery
In peacetime, Beykush Winery welcomes guests: they conduct a tour of the winery and tasting of unique wines on the open terrace with a wonderful view of the estuary and the vineyards on the other coast. In 2019, Beykush completed the construction of a new winery building, which is a mini-masterpiece of modern architecture. Also, Villa Beykush Wine Sunrises & Sunsets bio-eco-eno hotel has recently been opened at the winery. Awards: Decanter 2021: Bronze – Artania White 2020, Artania Red 2018, Kara-Kermen 2017, Artania Red 2018; silver — Arbina 2019, Chardonnay-Riesling 2019; gold — Chardonnay Reserve 2019
Enjoy quality Ukrainian wines at the Artania bar
On the eve of the New Year 2023, a new wine place – the Artania bar – was opened in Kyiv, Horiva st.,25/12, offering a wide range of Beykush Winery wines. At the Artania bar there is a possibility to try not only Beykush wines that are currently offered in retail chains, but also those that are simply impossible to buy – rare, collectible, experimental. The wine bar also offers excellent wines from other Ukrainian winemakers.
Artania invites visitors to enjoy a cozy atmosphere, quality Ukrainian wines and positive emotions.