finewinemd@gmail.com
+373 797 27 232
Blog, dedicated to the leading wines of Moldova
Andrei Cibotaru is the founder and author of the blog www.finewine.md. The resource is managed by Fine Wine Media SRL. The blog is kept in the Romanian language, and contains information about the leading wines of Moldova, presented in different parts of the world.
Andrei Cibotaru is a journalist with over 15 years of experience, including in television journalism and online media. He is a wine expert and sommelier who was admitted to ASI (The International Sommelier Association).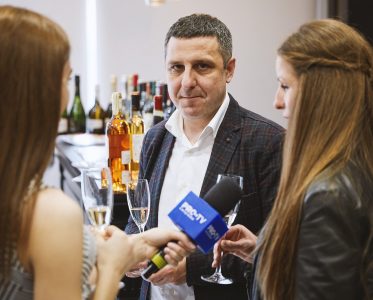 Regalia and achievements
Andrei is an expert in wine issues, and for this very reason, he is also a regular judge of such international competitions as Berliner Wein Trophy, Concours Mondial de Bruxelles, International Wine Contest Bucharest, Eurasia Wine & Spirits Competition, etc.
Andrei Cibotaru was awarded with such honorary titles as the Best Blogger of 2016 according to VIP Magazine, as well as the Best Wine Journalist of 2016 according to the organization "Wine of Moldova".
Сreating the enogastronomic routes around Moldova
For many years, this journalist has been a regular observer of the country's leading wine events, in particular, the Day of Moldova's Wine. There is a special section for these materials on his website http://finewine.md/category/ziua-vinului-2016.
On these pages, the reports featured such stars of the Moldavian winemaking as Castel Mimi, Chateau Vartely, and Asconi. The journalist is expanding upon the most secluded nooks in Moldova, where excellent wines are made, upon the capital's wine bars, food and drink venues, where you can taste wines in glasses, as well as upon the people – winemakers and vinegrowers – whose work has glorified this land.
Following the recommendations and reviews by Andrei Cibotaru, it is rather convenient to create the enogastronomic routes, when visiting the beautiful wine country – Moldova.