Twitter: @allison_wallace
Instagram: advinetures YouTube: AdVINEtures Facebook: Advinetures
Travelling, wine and storytelling
Chris & Allison Wallace are avid lovers of both travel and wine having visited more than 85 countries and tasted wines from across the globe. Their blog, AdVINEtures, shares the stories of their travels and the wines tasted along the way. In this blog, they hope to bring alive the excitement felt when visiting fascinating places through telling winemaker and winery stories accompanied by high quality photos and videos. They focus on a background about the region, the grapes, tasting notes, and the people behind the wine.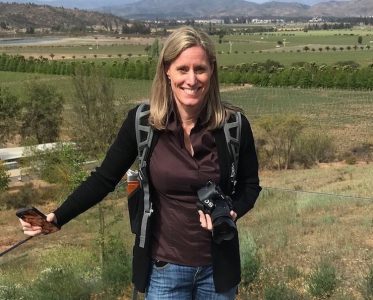 Founders of AdVINEtures
Allison is the VP, Communications & CSR for the Flight Centre Travel Group (www.flightcentre.ca), a regular travel contributor for CTV, and a published author and photographer. Chris is a former Private Equity Fund Manager and is a published author on www.seekingalpha.com & www.Investedcentral.com. Both have attained WSET (Wine & Spirit Education Trust) Level 2 certificates, along with Canadian Wine Scholar designations (CWS). In 2018, AdVINEtures was named a finalist for the Millesima Blog Awards and was shortlisted for a Born Digital Wine Award in 2019.
The Wines of Portugal: A Primer
A trip to Portugal, including the wine regions of the Douro Valley, Alentejo, Dao, Bairrada and Lisboa, is the focus of our article titled "The Wines of Portugal: A Primer" – https://advinetures.ca/blog/wines-portugal-primer