Accademia Maestri Pasticceri Italiani #54
info@ampiweb.it
The highest degree of mastery
Italy is perceived in the world as a symbol of a country with unsurpassed cuisine and outstanding wines. Among this variety, the lion's share belongs to the confectionery products and sweet wines. Is it for this very reason that the country is famous for its unique style of life, which can be defined by two words – dolce vita – sweet life? At the very least, anyone heading to this enchanting country hopes to enjoy its wine routes, sights, and gastronomic delights. It should be emphasized that gastronomic Italy provides those interested not only with the opportunity to gain a tasting experience, but also a chance to get unique professional education in this field. Incidentally – at the highest level possible!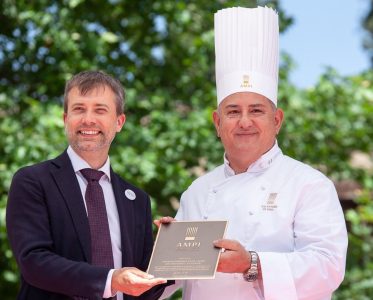 The maximum synthesis of professionalism
Founded in June 1993, the Accademia Maestri Pasticceri Italiani represents the maximum synthesis of professionalism in the field of national baking at a truly academic level, with an emphasis on traditional Italian desserts. Well, we do know that they go in tandem with famous Italian wines. For instance, with something like Moscato d'Asti. Desserts and Italian pastries make a perfect pairing with the star sparkling wine of the Province of Asti. 
Projects for academicians and new generation
Accademia Maestri Pasticceri Italiani is not just a center of higher professional education for confectioners and chefs. This is a kind of elite club, an association of top-class experts, with its own strict charter and philosophy. It goes without saying that it has established relevant conditions for admission of candidates. Only owners of confectioneries or laboratories, whose know-how made it possible to qualitatively update the confectionery products, can be admitted to the Accademia. The candidates with at least 5 years of experience in holding the position of pastry chef in restaurants or other prestigious establishments awarded the Michelin guide stars, etc. are admitted.
In addition to involving experienced pastry chefs for improving their skills, the Academy also gives a chance to young talents. "AMPI Giovani" is a project whose training course started in the fall of 2022. It is aimed at strengthening and realizing the perception of the excellence of Italian pastries among the new generation. 
For two years, young confectioners, with the support of partner companies, receive and perform various tasks that will serve to improve their skills, and participate in numerous master classes. The group of young pastry chefs (before 30 years old) consists of twenty-two promising Italian specialists. "AMPI Giovani" members are given the following opportunities: 
one-month internship in one of the laboratories (such young specialist will be working together with one of the leading masters);

participation in thematic professional training courses in partner companies;

creation and tasting of recipes under the supervision of the Academy's masters;

the right to be protagonists of the communication events that will be broadcast through social channels and industry magazines;

upon completion of the two-year course and subject to the commission's mandatory positive decision, to submit an official application to take the entrance exam to the Academy.