One of Israel's top wine and spirits journalists
Yair Kornblum Koren is an Israeli journalist who worked for four decades as correspondent, senior news editor and head of the news department of the Israeli public radio (IBA). He is also a wine & spirits journalist and an experienced judge in international competitions such as Mundusvini, Concours Mondial de Bruxelles, Asian Wine & Spirits, Spirits Selection, Michelangelo and Vinitaly. Yair is known as a wine broadcaster and writer contributing for 20 years to the main Israeli radio station Reshet Bet and The Israeli Wine & Gourmet Magazine – WINET.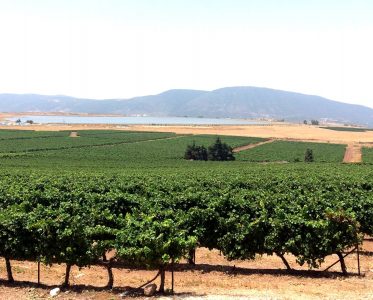 The Comprehensive Guide to Israeli Wines
Yair Kornblum Koren is the owner and Editor-In-Chief at The Drinks Explorer www.yairkoren.co.il. He is co-author and editor of The Comprehensive Guide to Israeli Wines, published in 2016 in Hebrew and English. The book was well received by the public and the trade. For his activity as a journalist, Yair was awarded the decoration of Cavaliere by the President of Italy.
Historical roots of wine in Israel
Talking about historical roots of wine in Israel, Yair Kornblum Koren notes in one of his interviews: "In Israel, the modern wine industry started only at the end of the 19th century with [Edmond de] Rothschild, because all the vineyards were destroyed during the Muslim period. They left them for religious purposes in some monasteries. This is why we don't really know what the varieties were in Israel when our ancestors made wine. Now, there is a lot of research into it and ancient varieties are being rediscovered."