https://www.facebook.com/WineStatistics
WineStatistics and its rating system
WineStatistics is a wine tasting non-profit community, meant to describe modern wine by quantifying its subjective organoleptic qualities into comparable data indexes, so that the end result is an easy-to-read and quite detailed, so that it is 100% comparable wine rating system, that can be used by a wide range of wine enthusiasts.
There are numerous wine rating systems in the world of wine (the Robert Parker's Wine Advocate and the Decanter World Wine Awards are amongst the best known) and one can use any of them as an empiric measure of wine quality, as long as they fit the needs. WineStatistics offers one more approach on the wine rating system, that has been applied successfully for 11 years, and with much research has been made on its base. You can check all the details on the WineStatistics.com webpage.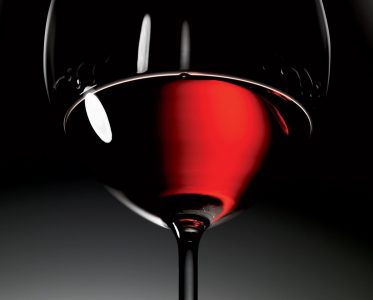 Adaptability of the designed system
The beauty of WineStatistics rating system is that you can replace the original rating with your own, based on your observations and taste. Simply replace the default marks with your rating and then make a sum of the obtained results and you will get your own wine rating. There are no rights or wrongs, nor perfect evaluations – everyone has their own sensory profile and taste preferences.
How it works - a simplistic way to explain what the overall rating really means
WineStatistics classification is based on the wine ratings and reflects the overall quality of a tasted/reviewed wine. Wine is known as "experience goods", since we cannot observe the quality of a wine prior to its consumption, therefore the simplest way to assess a wine's quality is to taste it and evaluate it using a predefined rating scale. 
The core of the WineStatistics´ system is a well-detailed wine tasting table, which divides a wine's profile into 10 equivalent elements, grouped in 4 categories: visual aspect, olfactory aspect (the nose), gustatory aspect (the palate) and finale. Each category has its own weight, based on its importance in the wine profile.The maximum rating a wine can get is 100 pts, as a result, each element can get maximum 10 points, which represents exactly 1/10th of the maximum score.
To simplify the wine rating system, WineStatistics introduced a radial wine diagram, where every branch represents one of the wine profile elements, described above. The perfect wine (a 100 pts wine) will have a full grown, round diagram.
The cherry-on-the-top of WineStatistics rating system is presented as a wine recommendation table. The purpose of  the rating system is to guide you to find the appropriate wine, or simply help to choose the right wine from the multitude found in the wine stores, saving time and money.