https://www.facebook.com/winemasters.tv
https://www.instagram.com/winemasters.tv/
WineMasters.tv is the premium digital streaming channel devoted exclusively to wine!
Founded by wine lovers, for wine lovers, with content created to help deepen your understanding and appreciation of wine.  New episodes are released every two weeks, with programming that's both entertaining and informative!
The WineMasters Documentary Series are cinematic documentaries showing you behind the scenes at the world's best wineries in the world's premier wine regions, from Chateau Angelus and Drouhin in France, to Gaja and Antinori in Italy, to Alvaro Palacios and Torres in Spain, and to Dr. Loosen in Germany & Austria. Each episode delves into the lives and values of these ancient wine families, showing you never-before-seen footage of how the world's top wines are made.
The WineMasters Class Series is a 48-episode complete video wine course.  Each season is taught by a Master of Wine and a world-champion Sommelier, to give you the knowledge you need to ace any upper-level wine exam, or to simply enrich your understanding of the world's wine regions and styles.
The Sauce is in the Glass is a newly launched series hosted by world-famous chef and sommelier Andreas Laarson, each week featuring a famous winemaker as co-host.  Each episode reveals tips and tricks to improve your cooking, wine pairing, and wine tasting skills!
And coming soon – The Wild Side of Wine.  A thrilling wine travel show led by Master of Wine Peter Richards.  He will take you on an amazing adventure through old-world ancient wine cultures, and new-world up-and-coming wine regions.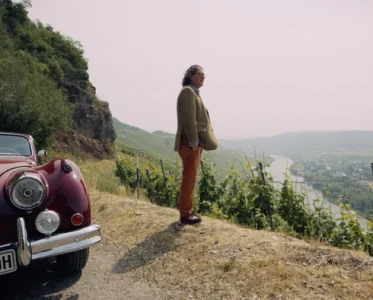 Through the Lens of a True Wine Lover
Klaas de Jong is an award-winning film director and producer. In less than twenty years he has produced 33 feature-length films and miniseries in Dutch and English and between 2005-2019 won 14 domestic and international film awards from the Accolade Competition, the Golden Film awards, and the Platin Film awards.
He uses eleven cinematic grade cameras and professional drones to  capture the majesty of the world's greatest wine regions, spending 9 days (3 in winter, 3 in summer, and 3 at harvest) with each wine family to  share with you the yearly life cycle of their vineyards in a 45 minute documentary.
Watch WineMasters.tv
Viewers can access the full catalog of WineMasters.tv through a direct online subscription in all browsers.  Episodes are available for offline streaming in the WineMasters.tv App in the Android and Apple Stores.  Or episodes can be rented or purchased individually on iTunes, Vimeo on demand, Amazon, and Google play.