Experience unforgettable wine tourism experiences
Winalist.com connects visitors from all around the world with the best wineries in Europe, creating unique and unforgettable wine tourism experiences. Thanks to an easy-to-use platform, it offers a wide range of services to visitors, including bespoke, fully customizable programs that allow you to plan your perfect wine trip. With over 1200 top wine estates and acknowledged local travel experts, you can be sure that Winalist will help you find the perfect experience for your next wine adventure.
The destinations include some of the most renowned wine regions in Europe, such as France (Bordeaux, Burgundy, Champagne…), Italy (Tuscany, Sicily…), Spain (Rioja, Ribera del Duero…), Portugal (Douro…), and more. Whether you are a seasoned wine lover or just starting to discover the world of wine, Winalist has something for everyone. So if you're looking for an unforgettable wine tourism experience in Europe, look no further than Winalist.com. Its team of experts is ready to help you plan your next wine adventure, and our network of wineries is waiting to welcome you with open arms. Cheers!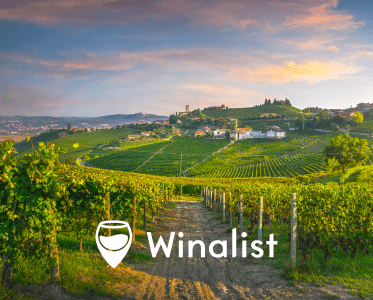 Founded by Nicolas Manfredini
With a background in technology, a Master's Degree in International Business and Marketing and a passion for wine and travel, Nicolas was inspired to create a solution that would help wineries optimize their operations and increase revenue through wine tourism. Under his leadership, Winalist has quickly become a leading player in the industry, helping +1000 wineries worldwide to improve their customer experience and streamline their operations. Nicolas is also known as a speaker and an expert in the field of wine tourism technology, sharing his insights and best practices at conferences and events.
Streamlining hospitality management for wineries
In addition to Winalist's services for visitors, the team also works closely with wineries to help them promote their brand and attract more visitors. By partnering with Winalist, wineries can showcase their products and services to a global audience, and benefit from its expertise in digital marketing and tourism. At Winalist, the team believes that wine tourism should be accessible to everyone, and they are committed to promoting sustainable and responsible tourism practices. They work closely with wineries and local communities to ensure that their visitors have a positive impact on the regions they visit, and that the local economy and environment are respected.