Vylyan Vineyards and Winery #181
H-7800, Kisharsány, Fekete-hegy 092. Hrsz., Pannon Wine Region, Villány Wine Region
marketing@vylyan.hu
The outstanding place marked on the Villány-Siklós Wine Route
As opposed to the prevalent model in the Villány Wine region, we have built the center of the estate right at the heart of our vineyards on the Fekete-hegy (Black Mountain) in Kisharsány. This move itself reflects our tight relationship to the whole winegrowing region and our own vineyards.
From April to September we await wine-loving guests with wine tasting programmes, a Mediterranean-style terrace, and seasonal cultural events. Each Friday between 18:00 to 20:00 our winery opens the cellar of Vylyan and invites our wine loving guests for a tasting and cellar tour. Our wine shop at the Vylyan estate is open from Monday to Friday between 8:00 to 15:00.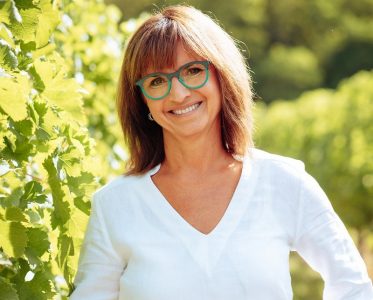 The mosaic of vineyards on the Fekete-hegy in Kisharsány
From the very beginning, our aim was to make the best possible wine that carries the characteristics of the Villány region. We have applied historical knowledge and experience and adjusted their use to match the challenges of contemporary winemaking. This philosophy is also reflected in our use of environmentally friendly solutions at the vineyards. Our 100-hectare large plantations established between the years of 1992 and 2004 face south or south-east at a density of 7,000 vines/hectare. Their yield is moderate: an average load of 40 hl/ha.
We are working on the following 5 vineyards
DOBOGÓ (PLATFORM): Located on Fekete-hegy (Black Mountain), next to the winery. An area with an intense southern slope where our Cabernet Sauvignon wine can especially show its beautiful face.
MANDOLÁS: Due to its southern exposure and cauldron-type shape, it retains warmth very well. An ideal place for Bordeaux varieties (predominantly Cabernet Franc) and our Syrah grapes.
PILLANGÓ (BUTTERFLY): A major part of this vineyard is situated on a plateau, ending in a westward slope. We have planted here our white varieties as well as Portugieser and Kékfrankos, and our oldest Merlot vineyard yielding silky, fine wines is also located here.
VÁROSHEGY (CITY HILL): A plateau as well as a south-facing area with almost constant wind conditions. Our lighter varieties (Zweigelt, Kadarka, Portugieser, Kékfrankos) and our grapes forming the basis of rosé are harvested here.
GOMBÁS (MUSHROOM): This cool vineyard facing east can be accessed through a small forest belt. Its soil has more clay and is heavier, most of our Pinot Noir can be found here, since this place is very convenient for this variety.
The best possible wine that carries the characteristics of the Villány region
We shape our winemaking from harvest by keeping in mind the characteristics of the grapes and the year, without any fixed "recipe". We raise the grapes as if they were children, and help them fulfill themselves. Incoming grapes upon harvesting will undergo multiple sorting steps. Aging takes place in 225 litre barrels made of French and Hungarian oak as well as 15 beautiful storage barrels. Depending on the type and vintage, red wines spend 12-18 months in the barrel and leave the cellar after aging in bottles for at least 3-4 months.
Our vineyards feature both autochthonous and international varieties. Such varieties include Riesling, Welschriesling, Chardonnay, Csókszôlô, Portugieser, Zweigelt, Pinot Noir, Blaufrankisch,Cabernet Sauvignon, Cabernet Franc, Merlot and Syrah.Our winemaking focuses on the character of the grapes and the vintage, there are no unchanged "recipes".
Classicus wines: Our easy-to-drink, fruity Classicus wines are made with shorter ageing; they emphasise primary grape aromas. Classicus reds are typically matured in larger casks. These are pure and straightforward wines which are deservingly very popular with consumers. Typically, the newest vintage of these wines are present on the shelves of our distributors.The labels of the Classicus wines depict characters from an ancient local legend, explaining the story of Villány's Devil-Ploughed Hill (i.e.Szársomlyó) and the devil who fell in love.
Premium wines: These wines are made from the finest products of our vineyards, thus these are the essences of our work. The yield in this case is uniquely low, making the wines concentrated, with their own personalities.These are matured in 225-litre barrels made from Hungarian and French oak. Depending on the specific variety and vintage, red wines spend 12 to 18 months in oak, and stay in the cellars for at least 3 to 4 months of bottle-ageing, before they are distributed to consumers.In the spring of 2019 Premium wines got their new outfits: their labels represent our commitment to art.A story unfolds from the graphic design of each label and the excerpts from short stories and poems on the back label, written by contemporary Hungarian writers and poets.
Selection: The pieces of this series are our great wines, made in limited numbers from the carefully selected produce of our best vineyards, only in the best vintages. The finest wines aged in barrels are bottled individually. Our selection of wines is unique, serious, elegant and suitable for long ageing.