Republic of Moldova, Stefan Voda GPI, the route Chisinau-Palanca
+373 228 56 022
Philosophy and principles of the brand
The great wines are born in high-inspirational moments, the great wineries are maintained by continuous, almost invisible yet assiduous effort. The philosophy of our company is oriented towards keeping the traditions of winemaking for the future generations through permanent endeavour to improve Purcari wines, by developing the culture of wine tourism and the culture of premium wines consumption. At the same time, we focus on the improvement of the people – our most valuable resource. 24/7 we are guided by well-established principles:
Be hungry – we win in the marketplace because we want it more;

Be ethical – always do the right thing;

Be thrifty – the only way we can offer better value for money;

Think different – look at things from various perspectives;

Be better – it's about our wines and people.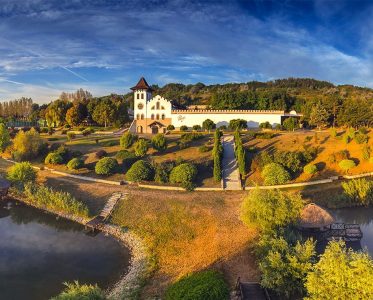 Wines from Purcari Winery
Purcari Winery produces still and sparkling wines under the Chateau Purcari brand. The wine assortment comprises 6 collections: 1827, Limited Edition, Vintage, Sapiens, Nocturne and Sparkling Wines. The still wines are made in collaboration with the Italian oenologist Federico Giotto, while the sparkling wines specialist is Jerome Barret, a French champagne expert.
The 1827 collection honours the greatest European wine cultures: you may want to transpose yourself to the sunny Italy with a Pinot Grigio or to get inspiration from the sophisticated France with a Cabernet Sauvignon; in any case, Purcari 1827 will be the noblest choice. At the same time, the collection includes indigenous varieties of wines: our dear Rara Neagra – an element of national pride – can bring you instantly Home. If choosing only one variety seems hard to you, enjoy our Rosé – a must try of the 1827 collection.
For those who want something exclusive and special
The Limited-Edition wines are for those who want something exclusive and special. Here they can find wine horas, i.e., Moldovan traditional dance: Vinohora Feteasca Alba – Chardonnay, Vinohora Feteasca Neagra – Montepulciano, Vinohora Rara Neagra – Malbec. The expression of free spirit – Freedom Blend – is a bold, fearless blend, full of Georgian courage, Moldovan tradition and Ukrainian character. The collection also includes IceWine – a wine that gets you out of your bubble, and Maluri de Prut – a wine-manifest for a more intense connection between people.