info@winetours.md
+373 795 55 633
Winetours Moldova
Veronica Tomescu is a co-founder of Winetours Moldova launched in 2016. The company Winetours Moldova creates authentic and delicious wine and gastronomic tours, with first class experience. Winetours.md is the most complete and popular online catalog of wine and gastronomic tours in the Republic of Moldova, available in 3 languages (RO, RU, EN). It includes a varied choice of complex tours of 1-5 days, as well as description, packages and special offers of wineries and agritourism pensions.
Since 2016, Winetours Moldova (SRL SILENUS) has offered tourist assistance and reservations for more than 5,000 travelers from around the world. In 2016, with the launch of the page www.winetours.md, the company's services benefited over 500 guests of the country, and every year we managed to double the number, reaching in 2019 about 2000 customers / year.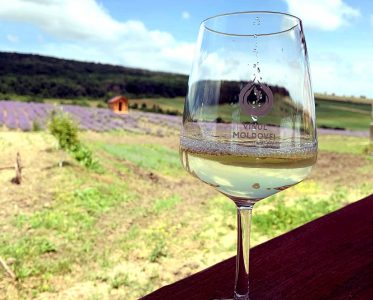 Professional awards and certification of Mrs. Tomescu
Graduate of the WSET Level 2 Award in Spirits
Certified Sommelier National Club of Sommeliers in Moldova
Certified guide of the High School of Tourism and Hotel Services
Certified Professional Conference Organizer, German Federal Ministry of Economics and Technology; GIZ
Event Management (German Expertise) Moldova Chamber of Commerce & Industry
How To Communicate with Public in A Most Effective Way, Moldova Dialogue project
Going even further
We have always focused our efforts on excellent customer service and a high degree of customer satisfaction. TripAdvisor.com, the largest travel platform in the world, awards for 4 years in a row Winetours Moldova with Certificate of Excellence, and in 2020 offers us the Travelers' Choice Award, which means that we are part of the top 10% tourist attractions in worldwide.
Also in 2017, the Government of the Republic of Moldova decorates the company Winetours Moldova for special merits in the field of development and promotion of wine tourism. Medal of gratitude "Moldovan wine. A living legend." is handed over for the first time to a travel agency. Among other personal professional awards and distinctions of Mrs. Tomescu is 1st Prize Tourism Gala of the Republic of Moldova, Moldova Tourism Ambassador.