UmanWinery, Ukrainian winemaker Igor Maksimenko #7
maks.uman@ukr.net
Enogastronomic tours
The winemaker Igor Maksimenko, who is the founder and owner of UmanWinery, and winemaker of the company, chose to participate in the Unique Program (educational or enogastronomic tours) category.
We would like to double down on the participant's competent approach: emphasis on the educational part of his enogastronomic tour, which Igor conducts at his winery, results in elaboration of a unique offer for enogastronomic tourists and enhancement of interest in the location, and, eventually, wines.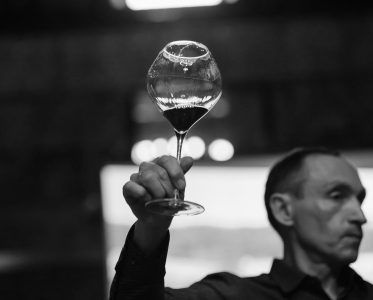 First Steps
Igor Maksimenko studied the art of making wines by resorting to the leading specialists in Ukraine and reputable European winemakers.
In addition, the knowledge gained at the Sommelier School of the company "Master Class" (Kyiv) and the School of Restaurant Professions "MR.BAR School", at numerous professional seminars and courses, helps to understand, and be knowledgeable in, a tremendous ocean of wines and beverages.
Production of the first experimental wines commenced in 2015: the emphasis was made on the Odessa Black variety, bred by Ukrainian breeders from the Tairov Institute and currently claiming to be the jewel of the Ukrainian varieties.
Developing the Wine Culture
However, Igor Maksimenko relies on education and concurrently makes a career as a bright lecturer in the field of wines. For 5 years, he has been conducting numerous wine tastings of various Ukrainian winemakers and thematic comparative tastings of the European varieties from producers of the Old and New Worlds. He sees his mission as a wine enthusiast in the development of wine culture in the broadest sense of the word: Igor strives to ensure that his guests get to know the best samples of wines from well-known and little-known producers, to share knowledge in understanding wines and enogastronomy. During the interactive tastings, guests familiarize themselves with the methods of wine assessment, the principles of enogastronomy, and particularities related to the process of selection of glasses, for their further independent experiments with wines.