Tomasz Prange-Barczyński #41
tpb@winicjatywa.pl
Over twenty years in the wine industry
Tomasz Prange-Barczyński is a great wine critic, editor and writer. Tomasz is Editor-in-Chief of Ferment. Pismo o winie. He is a contributor of www.winicjatywa.pl, as well as an author of the weekly wine broadcast in Radio 357. In fact, he has been in the wine circle since 1998 (Magazyn Wino – creator and Editor-in-Chief for 12 years, Radio PIN, Playboy, Newsweek, Voyage, Marie Claire).
Among his author's books are Italy. Guide to The Wines, Regions, Varieties (together with Wojciech Bońkowski; Ferment, 2022), World on The Wine Paths (Pascal, 2020), Europe on The Wine Paths (Pascal, 2019; Magellan Prize 2021 for The Best Culinary Guide; Book of The Year Silver Medal by spirits.com.pl), Guide to the Wines of Portugal (2017), Profession: sommelier (2007). He released several TV documentaries: Wine. The Manual (2009), California in a Bottle (2010). Wine and spirits books translated to Polish (Wines of the World; Le Vin en 80 Questions; La Dégustation; Whisky).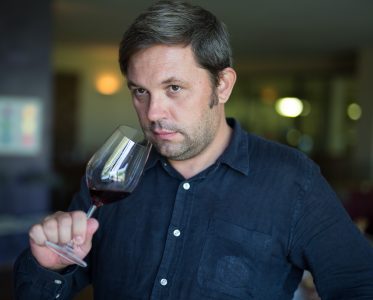 Judging experience and achievements
He is a judge in several international wine competitions i.a. Concours Mondial de Bruxelles, Mundus Vini, Polish Corks, Best of Riesling, Vinitaly, Pannonhalmi Bormustra, Danube Wine Challenge, Hungarian National Wine Contest, Wines of Moldova, International Wine Contest Bucharest and many others. In 2019 he was awarded in Bundestag, Berlin by the German Wine Institute the title of "Riesling Fellow" in recognition of his outstanding contribution to the German Riesling category. He has been a German Wine Academy Educator since 2022. 
Passion for tourism
Beside his passion about the world of wine, Tomasz writes about traveling with a special focus on ski and bicycle touring. He published several articles on these topics in Polish traveling magazines i.a. Voyage and opinion magazines like Newsweek, Wprost and Playboy. He published a book Skiing; Sport for Everybody in 2005. Tomasz won the Croatian "Golden Pen Top Journalist Award" in 2011.