Sarajishvili Ave.№2, Tbilisi, 0153, Georgia
+995 322 653 382 welcome@tbilvino.ge
Tbilvino is to celebrate its 60-th anniversary
Georgia is the cradle of wine. The culture of winemaking originated here about 8,000 years ago. Tbilvino is one of the oldest companies in Georgia, and it is to celebrate its 60-th anniversary. Today, these are two super-equipped wineries in Tbilisi and Kvareli, as well as 355 hectares of well-groomed vineyards. These are 40 types of drinks sold in 30 countries of the world.
In the unique microzones of Mukuzani and Kindzmarauli, the company's vine growers are growing rare Georgian varieties: Kisi, Khikhvi, Aleksandrouli, Mujuretuli, as well as the popular Rkatsiteli, Mtsvane, and Saperavi. In 2022, Tbilvino plans to expand planting of vines: 50 hectares of land in Tsinandali microzone will be planted with Rkatsiteli and Mtsvane varieties.
In 2021, the international standing of the company's wines strengthened. Tbilvino gathered a record-setting crop of awards in 2021: 47 medals were gained at international rigorous, unbiased competitions of IWC, Decanter and others.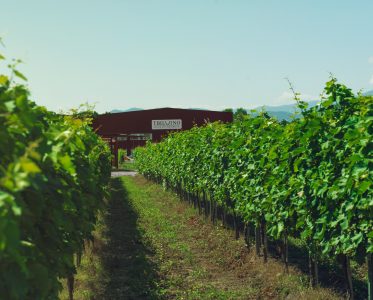 The gold and trophies
Tbilvino is proud that the company won 18 awards at the Decanter World Wine Awards (DWWA) 2021 in London. The Georgian brand also has awards from other prestigious competitions: the International Wine Challenge (IWC), and the International Wine and Spirit Competition (IWSC). Mukuzani Gans got awarded with 95 points at IWSC. As the company itself comments: 47 awards gained in 2021 is a record not only for Tbilvino, but for the entire Georgia.
Tbilvino: an honor to the national winemaking
In 2020, at IWC, Saperavi by Tbilvino was recognized as the best red wine. For the first time in the history of Georgian winemaking, the wine made from this variety has gained such a high award. When one of the most competent jury in the world distinguishes the Georgian Saperavi among the best red wines of France, Spain, New Zealand, Australia, Italy, and many other leading wine countries, there is indeed a ground to be proud of what has been achieved and strive for even greater success in the future.
Blending of traditions and contemporaneousness
What explains the uniqueness of Tbilvino's wineries? Perhaps, the secret consists in the approach chosen by the company's founders – the brothers Zurab and Giorgi Margvelashvili: control over the smallest details related to the entire production chain, from the selection of sites and soils for vineyards, to the supply of wines to the shelves of 30 countries in the world.
For those who are interested in how some of the country's best wineries were established, Tbilvino organizes special tasting tours to wineries in Tbilisi and Kvareli.