Social Media: @girlmeetsglass
Bright storytelling about bright wine regions
Tanisha Townsend (Girl Meets Glass) has been nominated to the WTA in the category The Unique Route for her work in the wine tourism space. In 2021, she travelled to several wine regions and documented the trips via Instagram and her podcast, Wine School Dropout. Her outstanding storytelling made us feel like we were there with her.
Her latest podcast season focused on the Puglia region in Italy. Tanisha spoke with winemakers, ambassadors, and a sommelier-turned-aperitivo producer to give us a feel of what the region is like. We learned about wine making techniques, various native grapes of this southern Italian region, and what types of food to pair with the wines.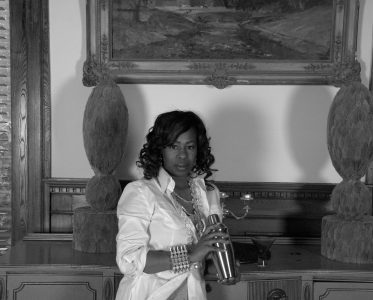 Travelling around France
She also travelled around her current country, France to visit Bordeaux, Champagne and Ventoux, just to name a few. For Tanisha, it's not only about production methods and grapes, but also showing how the people of that region live, what they eat, what they do for fun in the area, etc. Wine is to be shared with friends and drunk as a part of life, and Tanisha shows us that aspect of each region she visits.
Publications and achievements
She has been featured in many publications, such as Wine Enthusiast, France Amerique, and Cuisine Noir magazines. She also created the '75 in the 75' guide to wine bars in Paris. Her greatest honor of 2021 was being inducted into the Echansonnerie des Papes, a wine brotherhood of Chateauneuf du Pape. During the induction, she was recognized for her teaching style, social media, and the sharing of French wine culture amongst her Anglophone audience.