Wine tours around Ukraine and abroad
My name is Tania Olevska and I am an owner of the Friends Wine Travel project, the only specialized wine travel agency in Ukraine, and a tour leader. I do love what I do: travelling with great company and good wines! I developed 6 guided tours to different regions of Ukraine: Kyiv, Chernihiv, Odessa and the Mykolaiv region, the Kherson region, the Transcarpathia region, the Khmelnytsky region. I'm always open to discover new wine destinations. 
This year, we discovered Georgia, Sicily and Crete Island as new wine destinations. In 2022, we plan to travel to Greece, Italy, Spain, Portugal, Georgia, Moldova and Armenia. In the summer, we travel to the sea or to the river, in the spring and fall we have trips to the amazing mountains. Also, we like to visit wine festivals all over Ukraine and abroad.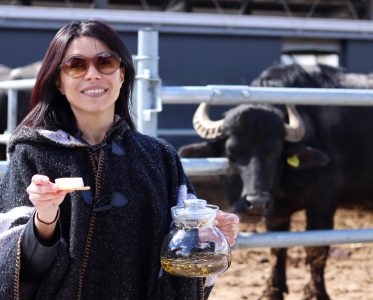 Being a tour leader
As a tour leader and a guide, I'm always involved in all the processes: logistics, accommodation, wine and gastronomic locations, breathtaking views, historical and cultural background of the terrain. I like to collaborate with local partners who also love what they do. I collaborate with wineries that are hospitable and have tasty wines. I'm happy when my tourists are happy and satisfied. I am led by love – in every step and to all my tourists and partners.
Achievements of Friends Wine Travel
For the last 2 years, we made a real breakthrough in the Ukrainian market of travel. We visited 30+ local wineries. Tours combine several key aspects, such as wine tasting, local food tasting, wine and food pairing, sightseeing, culture and history of the region. We organized more than 30 wine tastings excluding tours reaching around 200 tourists.