Wine is a passion
Stefan Sulzer is a 46-year-old wine lover who lives in Münster, Germany. Even though Stefan is a teacher for Math and PE by profession, he is a true wine enthusiast by passion. He loves traveling to wine countries and wine regions to learn from winemakers: what are their approaches to wine, their philosophies and personal stories. For more than 20 years, Stefan has been dedicating most of his spare time to exploring the world of  wine, tasting different wines in endless blind tastings, visiting wine fairs and exchanging experiences with his wine friends.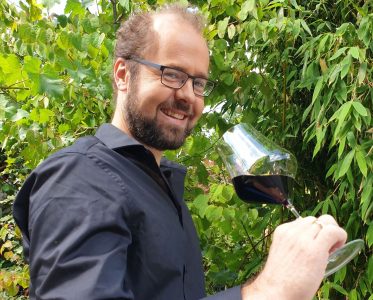 Personal wine blog to share his passion
For more than three years, Stefan has written about his wine experiences on Instagram. In his blog, he shares tasting notes and detailed information about the wineries and winemakers he visits. He mostly focuses on German wines, though he stays open for tasting wines from all over the world.
Riesling and German sparkling wine
Stefan is convinced that Riesling is one of the best grape varieties in the world and Germany offers the best conditions for growing it. The versatility is endless, dry or sweet, old or young, elegant or powerful… Though Germany is not that big, 13 different wine regions provide consumers with different aromas. German Spatburgunder is different from the French style but becomes more and more popular each year and shows fantastic qualities too.
German sparkling wine is really catching up to champagne as well, the level of quality raises each year and it's exciting to follow this trend, seeing young winemakers setting new trends and receiving well deserved attention.
Stefan continues his wine journey and keeps sharing it with his Instagram community. The best thing with wine is that you will never finish exploring it, it's a lifelong experience connecting people all over the world.