Via delle Scuole, 13 Castelnuovo dell'Abate 53024 Montalcino, SI, Italy
+39 0577 835511
Achievements and regalia
The brilliant oenologist Roberto Cipresso is a participant of the grand international project Vinos de La Luz and Pangea wine (which comes from the wines of five continents and is expected to be the sensation of the year!), the founder of Winemaking (consulting group in the fields of oenology, agronomy), innovative project Winecircus – an experimental cellar, where research is conducted, and aspects of viticulture are studied. Among the achievements of Winecircus is a special cuve created especially for Pope John Paul II in 2000. In addition, Roberto Cipresso is the owner of boutique winery Fattoria La Fiorita producing Brunello and La Fiorita wines, which have won many prestigious awards, and have 99, 98, and 97 points according to Parker.
Roberto was born in the ancient Italian town of Bassano del Grappa. In 1987, he gained oenological education, but his great passion was the mountains.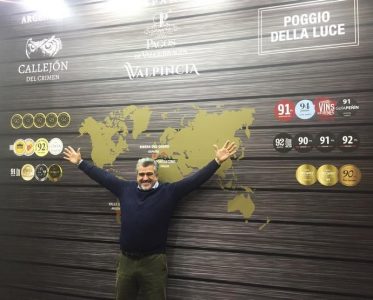 Only wine can be better than mountains
Cipresso believed that mountaineering is what he will doing in his life. Unfortunately, there was an accident and his best friend died … Trying to cope with depression, Roberto went to Tuscany, Montalcino, and having started working in a winery, plunged into a magical world – the world of wine. And here the experience of survival in the mountains came in handy – it taught him to respect nature and recognize its signs. It was there that he developed the ability to observe, detect odours, receive signs, and quickly analyse them. All this invaluable knowledge was thereupon applied by Cipresso in the vineyards of Tuscany.
Another passion
Another passion of the young oenologistwas travelling. He researched, inquired, tasted wines, met people, asked questions, and studied. Having gained the knowledge, Roberto Cipresso became famous, collaborating with such producers as Case Basse, Poggio Antico and Ciacci Piccolo mini d'Aragona. He was soon invited as a consultant to wineries around the world.
In the rays of Vinos de La Luz
While working in Argentina, Roberto Cipresso met Dr. Ricardo Nunez, who put forward a revolutionary idea to unite different wineries in Argentina, Spain, Italy, and California due to a single philosophy and unified protocols. Thus, Vinos de La Luz became a new leaf in the life of the Italian oenologist. He took over the leadership of the company's team of oenologists, whose mission is to produce high-quality wines under the existing brands in each country where Vinos de La Luz is produced, to create iconic wines based on local varieties.
Thus, due to joint efforts of two genius men, production of unique and unexcelled wines commenced in the old vineyards of Altamira in Argentina, Gumiel de Izan in Burgos, Ribera del Duero, and in Montalcino, Tuscany. The project aimed at creating another Vinos de La Luz in Santa Barbara, California, was also launched. The next stage is planned to take place in Georgia, where Saperavi grapes that are inspiring the oenologists and give their fancy a full scope, are growing. As of today, the brands from different countries owned by Vinos de La Luz have won numerous awards.
Inspired by such success, Roberto Cipresso offered to Dr. Nunez an even more ambitious project: to create a "planetary" wine. Roberto is speaking of it as a dream, a desire, and madness, but he is sure that he will realize this idea: "We will be able to create a wine that is an emotion of all continents – Pangea wine – which comes from the wines of five continents. We will take Saperavi from Georgia, which will add spices and ensure the blend's dynamics; Tempranillo, which will be flesh and blood; Sangiovese from Montalcino – for structure and acidity; the extraordinary Argentinian Malbec will give it fruity and balsamic tones, and finally, California Syra, which has an incredible adaptability, will combine all flavours into a single one". This wine is planned to be created in the USA, where the barriques containing the wines from which this blend will be created, are stored. The wine is expected to debut in 2022.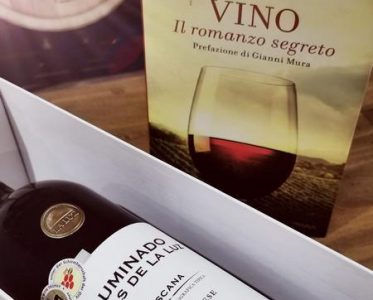 Precious knowledge
Roberto Cipresso often gives lectures at wine schools and universities around the world, and he is a regular speaker at international wine forums. In 2018, he took part in the first International Exhibition Wine & Spirits in Kyiv, where he gave a lecture on terroir and gave recommendations to the Ukrainian winemakers regarding research methods on their way to perfection. The experience shared by the world-class oenologist reveals all particularities of working with the local variety Odessa Black: how it can manifest itself in different conditions, its advantages and disadvantages – which is truly invaluable! After all, many oenologists and winemakers in Ukraine are now relying on this variety, and Cipresso was experimenting with it at the wineries in Slovenia.
Books about wine
Roberto Cipresso is the author of four books about wine: Il Romanzo del Vino, Vinosofia, Vinei de and Vino, il romanzo segreto.
Roberto dedicated one of the chapters of his latest book "Wine, A Secret Romance"  to the planetary wine and explained, how it is planned to be created: from technical aspects to philosophy and impassioned technique.