Piemont and Consorzio Asti DOCG #25
Piazza Roma, 10 - 14100 ASTI
+39 0141 594842 consorzio@astidocg.it
The land of Asti DOCG - languorous locales
The land of Asti DOCG is representing the languorous locales, rife with unforgettable nuances. Noble hills that are home to precious fruit are captivatingly sinuous, showing a link between past and present, tradition and innovation. These lands where vines of Moscato Bianco grow, destined to develop into Asti Spumante, from Brut Nature to Dolce, and Moscato d'Asti: two declinations that combine to compose the Asti Controlled and Guaranteed Designation of Origin.
This is the area of Langhe, Roero and Monferrato, home to great wines and singularly beautiful landscapes. Nearly 9.900 hectares of majestic vineyards nestled in the cradle of an inimitable landscape that never fails to stir the soul. The Langhe, with their tall, pronounced hills, stood out for the soil, composed mostly of limestone marls and sandstone. The Monferrato and Roero are instead crossed by more gentle, lower hills, with soil alternating more between clay marls and sand. Located between the Ligurian coast and the Alps, Langhe, Monferrato and Roero enjoy an ideal climate, with rigorous winters followed by hot summers.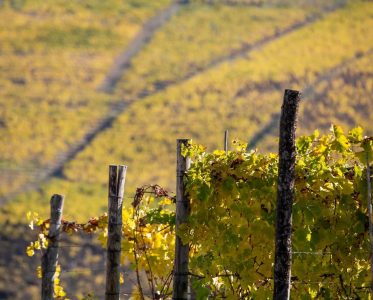 UNESCO World Heritage Site
In June 2014, the vineyard landscapes of Langhe, Roero and Monferrato were awarded World Heritage status by UNESCO. Among the six "components" – the areas that constitute the UNESCO core zone – Asti Spumante and the Underground Cathedrals of Canelli are most representative of the interaction between the land and the hand of man, resulting in a unique panorama of vineyards nourished and shaped over the years by the unflagging efforts of the vine tenders.
The Asti DOCG designation originates with the Moscato Bianco varietal, cultivated in 51 townships in the provinces of Asti, Alessandria and Cuneo. The inimitable aromatic profile is shared by two designation wines: Asti Spumante and Moscato d'Asti.
Asti Spumante and Moscato d'Asti - great wines with great stories to tell
The aromatic spumante par excellence, the product that made Moscato a household word worldwide. A feather in the cap of Italian oenology. Asti spumante is a shining example of a fruitful union between vineyard cultivation, agribusiness and industry. This winning collaboration has resulted in a spumante that is truly representative of the Piedmont region, home to great wines.
Asti Spumante has DOCG status awarded in 1993 this sparkling wine is, like the grapes it is made from, has a fresh aroma, rich with floral fragrances and notes of ripe fruit. The most easily recognized are those of acacia, wisteria, orange and bergamot flowers, as well as hints of sage and lemon. The characteristic aroma of Moscato varies slightly depending on the location of the vineyards, the soil composition and the microclimate of each hillside. The processing of production calls for the refrigeration of the grape juice at zero degrees until the second fermentation. This can be accomplished either according to the "Martinotti" method, in large, pressurized tanks, or according to the "Metodo classico", with the second fermentation occurring in the bottle.
Moscato d'Asti DOCG – Italy's most famous Moscato, one of the most characteristic products of Piedmontese winemaking. A true tribute to tradition that, over time, has reached extraordinary levels of quality. Knowing Moscato D'Asti in all its notes means falling in love with it and never leaving it. DOCG status awarded in 1993. This wine has an inimitable aroma, balance and natural sweetness, together with a limited alcohol content, make it one of a kind. Its bouquet is rich and intense. It emanates sensations reminiscent of acacia flowers, wisteria, orange and mountain honey, with an undertone of spice and notes of elderberry, yarrow and bergamot flowers. In terms of production, this wine differs from Asti Spumante because its fermentation is halted when the alcohol content reaches about 5% by volume, with a lower pressure that makes it a uniquely vivacious sparkling wine.