Award-winning sommelier
Nicolas Clerc MS began his career in 2000 at Michelin-starred restaurant La Barbacane in Carcassonne, France. After moving to London, he worked for five years as restaurant group D&D London's beverage manager before taking up the role of prestige account manager at Fields, Morris and Verdin. Nicolas Clerc achieved many awards in time as a sommelier: UK Sommelier of the Year 2007, Best Sommelier and Best Wine List at the Tatler Awards in 2010, and Champagne List of the Year at the 2011 Louis Roederer Wine List of the Year Awards. He passed his Master Sommelier exam in 2010. Since October 2018, Nicolas Clerc MS has been working for Armit Wines.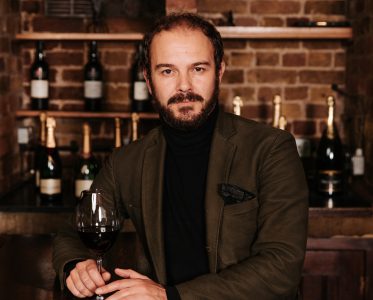 A determined advocate for sommeliers in the UK
President of the United Kingdom Sommelier Academy (UKSA), he is a determined advocate for sommeliers in the UK and together with the UKSA team has in the last 2 years established the UKSA as a respectable and strong group for UK sommeliers to join. He oversaw the relaunch of the UK Sommelier of the Year Competition in 2022 for the first time since Covid. He is a regular judge at Decanter World Wine Awards, the IWSC awards and at the Catey Awards.
Nicolas' points of view through the interview
Interview to www.wsetglobal.com "I don't know if there is a real secret to success, it all comes with hard work, curiosity and passion. Somehow when you work with passion, even if something is hard it does not feel complicated. What's important is the inspiration of others in what you do."
"Education is important in order to build students' confidence, as well as to guide them to acquire skills, knowledge and values. It is very noble to be able to develop the future, and what we are doing (CMS and WSET) is based on that via the process of facilitating learning."
"My real inspiration is Gerard Basset DipWSET, OBE, MS, MW, I have never worked for him but we have collaborated on many projects. Every single discussion with Gerard was memorable. He was an institution in the wine world but could have been successful in whatever he wanted to be. He was that rare type of person that once you've met him, you never forget him."