info@nazenihovhannisyan.com
Armenian actress with over 20 years on stage
Nazeni Hovhannisyan is a well-known Armenian actress, TV host, and influencer. She has appeared in numerous television series, movies, and theater productions in Armenia and worldwide. Nazeni is also a popular TV host and has hosted several TV shows, including entertainment and talk shows. 
She was the author of a TV program called "The Power of Taste", which was a gastronomic journey aimed at discovering and sharing the types of cuisines made by celebrities and outstanding people. The show focused on the culture of various beverages, but specifically on wine culture, exploring its roots, tastes, and more.
In addition to her acting and hosting career, Nazeni is also an influencer and has a strong presence on social media platforms. She often shares her personal life and experiences with her followers, and her content is known for being relatable and engaging. She is considered one of the most popular and influential figures in the Armenian entertainment industry.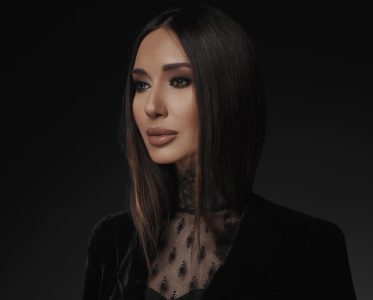 The Power of Taste
We discover remote nooks of Armenia that possess the secrets of the traditional Armenian cuisine, we travel the world to unveil our historical food and return to our roots, we discover world cuisines exposing cooking habits typical of particular countries. Our amazing guests share utmost recipes with our audience. We taste the globe! 
Professional activities and projects
TV Programs 25+ –

Host at Armenian Public TV since 2001, Host at Armenia TV since 2011:
The Voice – The Voice of Armenia is an international format singing competition television series aimed at discovering singing talents, providing a platform for them to become famous, paving their way to great performances and presenting them in more than 50 countries.
The Brainiest –  This is the Armenian version of the world-renowned SONY Pictures "The Brainiest", children's intellectual television quiz show.
Feature Films 11+ –

Unknown Subscriber, 2019

,

The Killed Dove, 2009

,

Nothing Will Stay, 2007

, The Promise, 2015, Taxi Eli Lava, 2009.

 

Roles as Leading actress –

Against the Current, 2017

, Grandpa-005, 2014, Garegin Nzhdeh, 2013

,

Alabalanitsa, 2011, The Diary of a Cross-Stealer, 2010

,

Three Comprades, 2008
Featured in video clips –

Vigen Hovsepyan — Gulo

,

Sofi Mkheyan — Tesilq

    
Theatrical performances –

Ara the Beautiful and Shamiram,

2007,

No Difference Who with, 201

1, Last Tango, 2011, Sonata for the Cello, 2004, Farenheit 451, 2004, Woe from Wit 2005-present, Armenia and the Truth, 2004
Event host –

200+ CORPORATE

AND PRIVATE EVENTS, ANNIVERSARIES CONCERTS, AWARDS, LIVE SHOWS, talent contests and ceremonies since 2001.
Advertising Campaigns 6+ Industries
Taking part in local and international ads as a celebrity and influencer –

HoReCa, Beverages, Banking, FMCG, Health/charity, Show business

Social Media Influencer