Nataliia Burlachenko #108
Sommelier, brand ambassador and author
For many years, Nataliia has been working as a brand ambassador for Vinos de La Luz, an international winegrowing group with its own production wineries offering unique quality in the outstanding regions of the old and new worlds: Ribera del Duero, Peñafiel (Spain), Tuscany, Siena (Italy), Uco Valley, Mendoza (Argentina), Santa María, California, (United States). As Director International Brand Ambassadors of Vinos de La Luz, Nataliia conducted many commented tastings, travelled thousands of kilometres along the wine routes, and wrote dozens of articles on wine and gastronomic topics. Earlier in her Drinks+ column and now in her blog nataliiawines.com.ua, she eagerly talks about wines and regions of Spain and Argentina, about Malbec and Tempranillo varieties, about talented oenologists, and wine producers.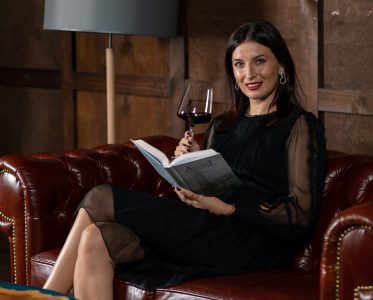 Passionate about Ribera del Duero wines
Nataliia has explored the Ribera del Duero region for a long time and she is passionate about its history, culture and wines. Out of personal interest and desire, she spreads the word and promotes Spanish wines from this region. Spanish winery La Luz del Duero, where Nataliia spends a lot of time developing the tourism direction, was built in Mélida de Peñafiel in 1980, in the heart of the Ribera del Duero region. It is surrounded by its own vines, which express the best quality of the Tempranillo variety.
Ambassador of Ukrainian wines in Spain
Nataliia is Ukrainian. Ukraine is a developing and very promising winegrowing country. The main winemaking regions are Odessa, Nikolaev, Kherson, Transcarpathian, Zaporozhye Regions and the Autonomous Republic of Crimea. Despite international grape varieties, Ukraine has a few local varieties remaining at its disposal: Telti Kuruk, Magaracha's Gift, and Odessa Black. Having a sommelier diploma and bearing in mind the mission of the ambassador, Nataliia gladly opens Ukrainian wines to the Spanish market and shares rich Ukrainian enogastronomic culture.