momentsandtravelmd@gmail.com
+373 685 64 944
Travel. Discover. Develop!
Moments & Travel is an advertising and marketing company which aims to promote and develop Inbound Tourism in the Republic of Moldova. Petru Costachi is currently the Director of Moments & Travel. Motto of the company: Travel. Discover. Develop!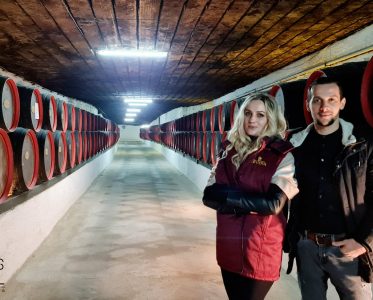 Which services does Moments & Travel provide?
Tourist marketing and promotion strategies.
Management and project application.
Excursions, customized routes for individuals /groups or business.
Organization of thematic events.
Prospecting / promoting the Wine Market and local producers.
Visit the Cricova Tourist Complex with us!
Efficient standards and strategies for attracting and developing Wine Tourism were presented at the World Wine Tourism Day on November 14th, 2021, at the Cricova Tourist Complex. This beautiful visit left bright and proud impressions for the Moments & Travel team. Also, we inaugurated the new reception (building) and a new menu (bold and fresh).
This holiday is welcomed for the efficient structure of this economically important side. The inauguration of the new reception building took place, the red ribbon was cut where we served classic sparkling wine for the success of the new building which became more spacious and comfortable both for the guests and for the staff of Cricova Winery. (Just as a reminder: Cricova is one of the most visited wineries by foreigners and local tourists).
5 items from the new Cricova menu served to the level, delicately matched with selected wines, will pamper tourists and guests.
Packages and tours include:
Visiting the underground galleries
Wine maturation section
Classic Sparkling Wine Production Section
National Collection and Tasting Complex
Cinematography
Wine tasting
Selected dishes.