reservas@ml-privatetours.com
+351 936 174 444
Connected to the world of wine since his childhood
Miguel Leal's link to the wine world dates back to his childhood on a small family wine estate run by his grandfather and father. The vineyards were located in the north of Portugal in the wine growing region of the Vinho Verde. As a child, Miguel has fond memories of visiting the winery during harvest and helping with things like bottling and labeling the wines.
After graduating from university in Porto with a degree in international relations, Miguel started his career working in the family businesses for many years. The wine world's siren call grew too strong to resist and in 2011 he decided to pursue his passion for a career in the world of wine and combine it with his other passion, automobiles and driving by founding ML-Private Tours.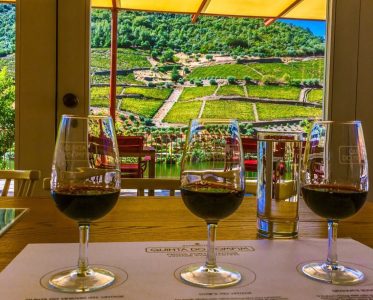 Discover the best of Portugal in wine and food
ML Private Tours specializes in creating unique travel experiences for clients that are seeking out the best of what Portugal has to offer, particularly in regards to the best wine and gastronomy.

While Miguel specializes in the north, mainly Porto, the Douro, Vinho Verde, Dão and Bairrada, when the opportunity arises we can arrange premium visits to many other neighboring wine regions in Portugal and Spain.
A bridge between customers and wine producers
Since our foundation in 2011, our objective has always been to be a link between our customers and wine producers, with Portuguese wines increasingly known and sought after, our work is very important, as we only recommend the best producers, so that our customers leave Portugal with the best memories when they return home and when they go to buy wines, buy Portuguese wines associated with the best memories of Portugal.
More than the quantity of tours, our focus is on their quality. In the year before the pandemic (2018), we had 2-3 tours per week from March to November, in terms of the number of people between 2 and 7 people. In 2019 (first year of the pandemic), we would have the best year ever, with a very large portfolio of reservations, but with the pandemic they were canceled. This year (2022) is a year of recovery, we already have some reservations and high expectations.