reservas@ml-privatetours.com
+351 936 174 444

Connected to the world of wine since his childhood
Miguel's link to the wine world dates back to his childhood on a small family wine estate run by his grandfather and father. The vineyards were located in the north of Portugal in the wine growing region of the Vinho Verde. As a child, Miguel has fond memories of visiting the winery during harvest and helping with things like bottling and labeling the wines.
In 2011, he decided to pursue his passion for a career in the world of wine founding ML-Private Tours. His master degree in international relations from the university in Porto became an asset in Miguel's own business as he now interacts with different cultures coming to visit his home country.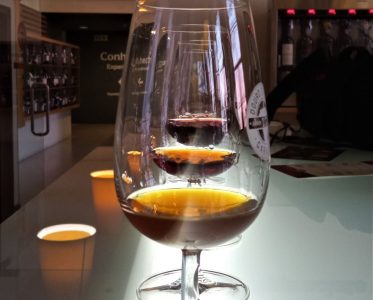 A bridge between customers and wine producers
ML Private Tours specializes in creating unique travel experiences for clients who are seeking out the best of what Portugal has to offer, particularly in regards to the best wine and gastronomy.
While Miguel specializes in the north, mainly Porto, Douro Valley, Vinho Verde, Dao and Bairrada, when the opportunity arises ML Private Tours can arrange premium visits to many other neighboring wine regions in Portugal and Spain.
Discover the best of Portugal in wine and food
Portuguese wines are the result of a succession of traditions introduced in Portugal by the various civilizations that followed one another there, such as the Phoenicians, Carthaginians, Greeks and, above all, the Romans.
Portugal has the oldest appellation system in the world, the Douro Demarcated Region. This region, among others, such as Vinho Verde, produces some of the most exquisite, exclusive and valued wines in the world.
The vast amount of native grape varieties (about 285) allows for the production of a wide variety of wines with very different personalities. The quality and unique character of its wines make Portugal a reference among the main producing countries, with a prominent and growing place among the 10 main prod.