respondondemand@gmail.com
An authoritative tourism marketing company and their projects
Maria Athanasopoulou is the founder of the tourism marketing company Respond On Demand. The company specializes in organizing b2b sales workshops where tourism entrepreneurs meet travel agents and tour operators from all over the world. They hold a b2b sales workshop in Greece, in Athens in October and one in London in early November. They are also responsible for organizing a three-day food festival in Loutraki (a small seaside town in Greece) with the aim to communicate the local cuisine of the region and to increase the income of the local businesses through the increase of the visitors to the area.
The company's database counts a very large number of tour operators & travel agents from all over the world (about 39.000 contacts). Respond On Demand also has great credibility in distant markets such as Australia and USA and they make sure to communicate with them frequently to maintain the good contacts.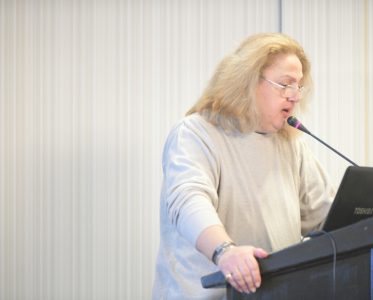 Greek and Cypriot potential in gastronomic tourism
Maria believes that both Greece and Cyprus have a very bright future in terms of the development of their gastronomy tourism. This is because they have authentic local gastronomy, with roots in antiquity, and offer extremely tasty and healthy recipes. In her opinion, because both countries are very popular for tourism due to the sun and the sea, there was no interest in the past to discover the potential of gastronomy tourism, but in recent years she sees an improvement and an effort to develop this sector. 
Monitoring the development of gastronomy tourism around the world
Maria is the chairwoman of the Board of Directors of the World Food Travel Association, and she is also a Master Culinary Travel Professional. 
It is worth noting that Maria serves as an ambassador of Green Destinations. 
World Food Travel Association is the only international organization that has been exclusively involved in gastronomy tourism for twenty years or so. 
The Association monitors the development of gastronomy tourism around the world. And of course, it follows all the changes that occur in this sector, as nothing stays the same and everything evolves. In recent years, the study of culinary cultures and how they can be used to further develop gastronomy tourism around the world, has been a primary objective for them. This study led the company to a project called Culinary Capitals.
Maria has given seminars for tourism professionals, as well as many speeches and presentations on tourism issues, in events in Greece and abroad. She is also a Sustainable Tourism marketing expert. Maria emphasizes that wine can be the main factor in promoting areas that have not been popular tourist destinations so far.