Jarrett Michael Buffington #198
Discovering the World of Wine
Jarrett Michael Buffington, an Advanced Sommelier originally from Texas and currently residing in Sydney, Australia, did not grow up with wine as part of his life. However, while working in restaurants during his university years, he fell in love with the complexity, history, artistry, and innovation of wine. He realized that wine was much more than just a means to make money, and he became captivated by the fact that one could never learn enough about it. As a result, he has become an advocate for lesser-known wine-producing countries and enjoys discovering unique wines from countries such as Georgia, Serbia, Canada, and Portugal.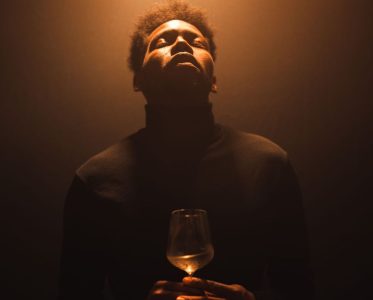 Experience and Achievements
Jarrett has worked in various wine positions across the globe, including Texas, Napa Valley, New Zealand, Tasmania, Adelaide, and Sydney. He has achieved several accolades in the wine industry, including being a finalist in the Best Sommelier of New Zealand competition in 2017 and a semi-finalist in the Best Sommelier of Australia in 2021. He also passed the Advanced Sommelier Certificate with The Court of Master Sommeliers in Melbourne in 2019.
Taylor's Port Golden Vines Diversity Scholarship and Future Goals
In 2022, Jarrett was one of three people to win the prestigious Taylor's Port Golden Vines Diversity Scholarship, established in memory of the late Sommelier Gérard Basset. His journey on this scholarship began with a trip to Portugal, followed by internships at various wine-producing regions around the world, all while preparing for the notoriously challenging Master Sommelier exam. Jarrett hopes to pass the Master Sommelier exam in the next year or so and use his wealth of experience to mentor others who share his passion for wine. He also enjoys using his platform to promote the work of people in the beverage industry through his hobby of photography.