Wine is a passion
I started my career as a graduate in international spirits companies and planned to stay there developing new brands, new products, new markets. But suddenly wine has become my passion. From a simple drink made of grape juice it turned into something much more complicated, something that I couldn't understand but wanted to know more. So I lost almost all my interest in spirits, left my well paid job full of opportunities and started as a junior editor in Simple Wine News, the one and only wine magazine in Russia. 
And I've never regretted my decision. I still remember my first short news block, then first interview with Julian Chivite from Navarra, my first article about wines from Galicia, my first cover story to Rioja with Marques de Riscal. With wine I travelled to Japan and Argentina, New Zealand and Krasnodar (it's the closest wine region to Moscow), Bordeaux and Burgundy. I met people that I loved, admired, hated but still respected. The world of wine is the world of big personalities.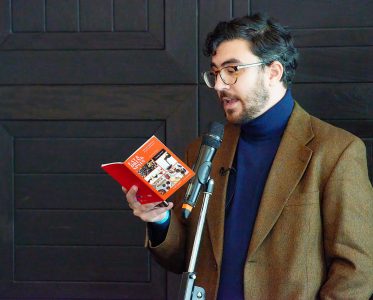 Spanish wine is Ilya's even bigger passion
But then it was time to leave. It was the time for the next step, it was the time to become independent and focus on the area with the most passion – Spanish wine. Why? I don't know the answer. Maybe it was the love for Rioja, maybe my inner feeling of injustice every time I saw great Spanish wines selling so cheap or maybe it was just the fact that I spoke some basic Spanish. 
It was the year 2020. All the hopes and expectations ended on 7th of March when I took the Barcelona–Moscow flight. For the next year and a half, there was no chance to travel, meet the wine people from all over the world and experience it all over again. That year, we realized how important it is to travel, get to know people who make wine, see the soils, feel the climate and to notice all these little details in the glass. 
Instagram helps connect to the world of wine
But even without travelling there was a chance to stay connected. Instagram literally saved me as every evening I was hosting a live interview with different people. Locals and foreigners, winemakers and sommeliers, legends and newcomers, I had them all. And it was amazing to host an interview live as you can see a real reaction from the audience, which was something that I never experienced in my professional career.
And it was just the beginning. After this, I was a part of a wine start-up, where I pushed Spanish wines to be the top priority, kept writing for Simple Wine News magazine, giving classes on Spanish wines and finally started to travel again. And as a wine destination, Spain can give it all – red, white, still and sparkling and of course unique wines from Sherry. That is the country which is still rediscovering itself, and I'd like to welcome everybody to that journey. Salud!