HOLDVÖLGY Cellar Experience #187
3909 MÁD HUNGARY, ÁRPÁD UTCA 13
+36 70 391 46 43; VISIT@HOLDVOLGY.COM
The Estate grows 6 Tokaj grape varieties
HOLDVÖLGY grew out of a tiny birthday gift parcel. Today, all 30 parcels of the 28-hectare estate are located in 7 different, historically classified vineyards of the Mád basin.
The Estate cultivates all the six authorized Tokaj grape varieties. The key to uniqueness is
taking the time to patiently learn about each parcel through each grape variety,
the careful and sustainable viticulture that seeks natural balances,
and modern winemaking based on tradition.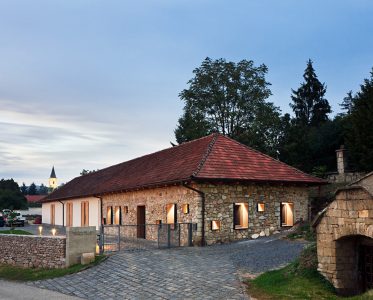 A unique and enchanting experience
We invite you to explore the Tokaj Wine Region Mád's most extensive historical cellar system! A unique complex of almost 2 km long hundreds of years old flights, 109 branches on 3 levels awaits the visitor for an adventurous wine tasting. A map will help you to find the wines to be tasted that are hidden in the centuries old cellar system.
The spirit of exceptionality
The winery building of HOLDVÖLGY was born in the spirit of exceptionality: the extremely modern building melts into the traditional overall picture of its surroundings and reveals the hundreds of years old, nearly 2 km long cellar system where our sweet and dry white wines are matured.
In 2018, the winery building won the A'Design Awards International Architecture Competition in Milan.
HOLDVÖLGY Cellar Visit was awarded the "Best Cellar Visit" twice by the VinCE Awards (2016, 2017); Tripadvisor also gave the upscale "Traveller's Choice" title in 2020 and 2021.
HOLDVÖLGY wines have won gold medals at the most distinguished Hungarian and international wine competitions and are on the wine lists of prestigious restaurants worldwide.
In 2019, the Estate received the "Producer of the Year – Par Excellence" award of the Hungarian Sommelier Association.